Director dealings: Schroders chairman lowers stake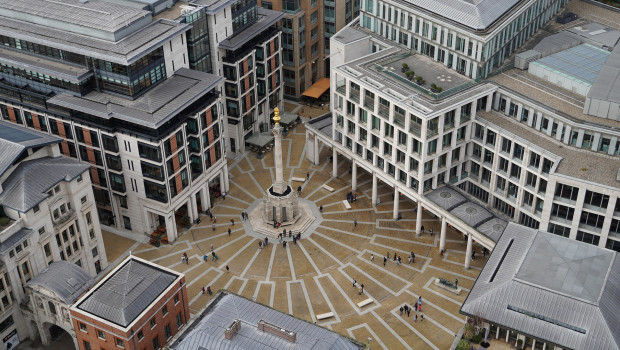 Schroders revealed on Friday that chairman Michael Dobson had sold 41,641 ordinary shares in the FTSE 100-listed investment manager.
Dobson, who took over as chairman of Schroders back in April 2016,, disposed of the shares on Wednesday at an average price of 3,256.66p each, for a total value of £1.35m.
In a separate transaction, Dobson sold a further 8,359 shares on Thursday at an average price of 3,250p, collecting another £271,667.50 as a result.
Schroders released a brief update for the third quarter on 15 October, reporting that as at the period end, its total assets under management stood at £450.8bn, rising from £407.2bn at the start of 2019.
As of 1630 GMT, Schroders shares were down 1.16% at 3,224p.
Top Director Buys
Anglo Pacific Group (APF)
Director name: Rutherford ,Jim
Amount purchased: 25,000 @ 192.00p
Value: £48,000.00

Anglo Pacific Group (APF)
Director name: Dacomb,Graeme
Amount purchased: 10,000 @ 192.65p
Value: £19,265.40

Ades International Holding (di) (ADES)
Director name: Farouk ,Mohamed
Amount purchased: 500 @ $13.02
Value: $6,510.00

Ades International Holding (di) (ADES)
Director name: Farouk ,Mohamed
Amount purchased: 500 @ $13.00
Value: $6,500.00

Ades International Holding (di) (ADES)
Director name: Farouk ,Mohamed
Amount purchased: 500 @ $12.85
Value: $6,425.00

Spectris (SXS)
Director name: Harding ,Derek
Amount purchased: 6 @ 2,564.33p
Value: £153.86

National Grid (NG.)
Director name: Agg,Andrew
Amount purchased: 17 @ 896.08p
Value: £152.33

Barr (a.g.) (BAG)
Director name: Lorimer,Stuart
Amount purchased: 28 @ 544.00p
Value: £152.32

Barr (a.g.) (BAG)
Director name: White,Roger Alexander
Amount purchased: 28 @ 544.00p
Value: £152.32

Barr (a.g.) (BAG)
Director name: Kemp,Jonathan David
Amount purchased: 28 @ 544.00p
Value: £152.32

National Grid (NG.)
Director name: Pettigrew,John
Amount purchased: 16 @ 896.08p
Value: £143.37

British American Tobacco (BATS)
Director name: Marroco,Tadeu
Amount purchased: 5 @ 2,829.50p
Value: £141.48

Spectris (SXS)
Director name: Heath ,Andrew
Amount purchased: 5 @ 2,564.33p
Value: £128.22

Ssp Group (SSPG)
Director name: Smith,Simon
Amount purchased: 20 @ 628.00p
Value: £125.60

Ssp Group (SSPG)
Director name: Davies,Jonathan
Amount purchased: 20 @ 628.00p
Value: £125.60

National Grid (NG.)
Director name: Kay,Alison
Amount purchased: 14 @ 896.08p
Value: £125.45


Top Director Sells
Schroders (SDR)
Director name: Dobson,Michael W R
Amount sold: 41,641 @ 3,256.66p
Value: £1,356,105.82

Billington Holdings (BILN)
Director name: Ospelt ,Alexander
Amount sold: 333,333 @ 300.00p
Value: £999,999.00

Schroders (SDR)
Director name: Dobson,Michael W R
Amount sold: 8,359 @ 3,250.00p
Value: £271,667.50