Tuesday preview: UK employment, Fed speakers in focus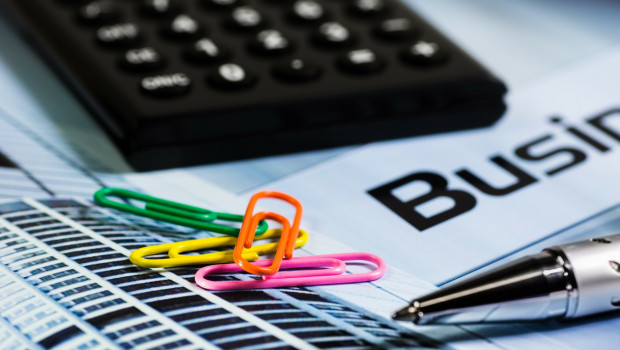 The flow of corporate results is set to pick-up on Tuesday, with several FTSE 350 firms due to update investors, including ABF, Rio Tinto and Ashmore Group.
In the case of Ashmore, analysts at Numis expected the fund manager to report $72.2bn of assets under management at the end of its third quarter and $1.8bn of net inflows.
"Following a period of share price under-performance, we consider Ashmore as now trading closer to fair value, albeit still with modest downside to our target price," they said in a research report sent to clients.
On the economic side of things, even as economists were ratcheting down their forecasts for first quarter economic growth in the UK, ONS was expected to unveil employment data showing an acceleration in average weekly earnings from January's year-on-year pace of 2.8% to 2.9%.
Related to the subject of weaker UK growth figures during the first quarter and ahead of Tuesday's employment data, on Monday analysts at Barclays reiterated their call for another hike in Bank Rate come May, followed by a further move in February 2019.
To back up their case, they pointed to the split vote at the last MPC meeting and the not "excessively" hawkish-sounding language of the minutes
"This assessment confirms that the Bank is happy with interest rate expectations following last month's press conference," they said.
In the States, all eyes will be on a raft of central bank speakers, with four regional Fed chiefs set to weigh on the economic outlook.
Markets will also be watching for the release of readings on US industrial production and data on housing starts and permits, all referencing the month of March.
Meanwhile, in the euro area, the ZEW economic institute will release its economic confidence index for April.
Also on the corporate front, but in States, Netflix was set to publish its latest quarterly financial overnight on Monday, followed by those from Goldman Sachs, IBM and Johnson&Johnson the next day.
Tuesday April 17
INTERIMS
APC Technology Group, Associated British Foods, Egdon Resources, Egdon Resources
INTERNATIONAL ECONOMIC ANNOUNCEMENTS
Building Permits (US) (13:30)
Capacity Utilisation (US) (14:15)
Housing Starts (US) (13:30)
Industrial Production (US) (14:15)
ZEW Survey (EU) (10:00)
ZEW Survey (GER) (10:00)
GMS
Informa, UBM
FINALS
AA , AFI Development, Christie Group, Clearstar Inc. (DI), Filta Group Holdings, Flowtech Fluidpower, Highland Gold Mining Ltd., JD Sports Fashion, Mi-Pay Group, TP Group
DRILLING REPORT
Rio Tinto
SPECIAL DIVIDEND PAYMENT DATE
Dragon-Ukrainian Properties & Development
EGMS
Societatea Nationala De Gaze Naturale Romgaz S.A. GDR (Reg S)
AGMS
Cloudbuy, Dialight, MD Medical Group Investments GDR (Reg S), Porvair
TRADING ANNOUNCEMENTS
Ashmore Group, Porvair
UK ECONOMIC ANNOUNCEMENTS
Unemployment Rate (09:30)
Claimant Count Rate (09:30)
Average earnings (09:30)