Thursday preview: US Q3 GDP, Lloyds in focus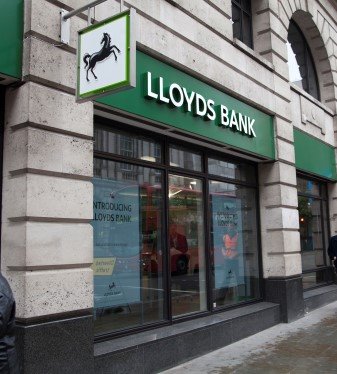 The spotlight on Thursday is likely to be on the US economy as a first view of third quarter US gross domestic product reveals that the economy bounced back quite quickly as the first wave of the pandemic was more or less tempered in the US, even as it was initially brought under control in Asia and Europe.
Consensus is for GDP to have rebounded at an annualised clip of 30.0% over the three months to September after the shock 33.2% drop seen over the preceding three months.
The timing is rather ironic as the worry now is over how quickly and at what economic cost the second wave can also be brought under control, although hospitalisation and death rates are generally still running far beneath their levels in March.
Against that backdrop, rate-setters at both the European Central Bank and Bank of Japan are due to meet to decide on monetary policy.
The ECB had been expected to begin signalling that further stimulus might be in the pipeline but those plans might now be accelerated.
"Sadly [...] in the absence of an imminent fiscal response from the EU due to a lack of consensus, the ECB remains the only game in town, however its response is being constrained by splits on the governing council, with a number of members pushing back against further stimulus in the short term," said Michael Hewson, chief market analysts at CMC Markets UK.
"Once again, the ECB will come under pressure to articulate a new response to what is likely to be further economic weakness in Q4."
No further policy measures were anticipated from the BoJ, although weak indications for Japanese growth even in the third quarter were likely also a source of concern in Tokyo.
Lloyds and StanChart will also be in focus as the third quarter earnings season picks up, with the current economic backdrop and outlook likely factoring into markets' reaction.
In the case of the former, UBS's Jason Napier has penciled-in profits before tax, and excluding remediation costs, of £800m, for a 58% decline year-on-year.
Net interest income meanwhile was pegged at £2.53bn, down 18% on the year, while 'other income' was seen falling 25% to £981m due to one-off provisions and the absence of gains on Gilts.
Impairments were seen 80% higher versus a year earlier at -£669m, but down by 72% quarter-on-quarter.
However, Napier said visibility on the outlook for credit losses was "limited" due to the uncertainties around Brexit.
Thursday 29 October
INTERIMS
Angle, BT Group
INTERIM DIVIDEND PAYMENT DATE
Life Settlement Assets
INTERIM EX-DIVIDEND DATE
Aberdeen New Thai Inv Trust, Hilton Food Group, London Security, Vesuvius
QUARTERLY PAYMENT DATE
Volta Finance Limited, Volta Finance Limited NPV (GBP), Yew Grove Reit
QUARTERLY EX-DIVIDEND DATE
Brunner Inv Trust, City of London Inv Trust, JpMorgan China Growth & Income , JPMorgan Claverhouse Inv Trust, SME Credit Realisation Fund Limited NPV, Unilever
INTERNATIONAL ECONOMIC ANNOUNCEMENTS
Business Climate Indicator (EU) (10:00)
Consumer Confidence (EU) (10:00)
Continuing Claims (US) (12:30)
ECB Interest Rate (EU) (12:45)
Economic Sentiment Indicator (EU) (10:00)
GDP (Preliminary) (US) (12:30)
Industrial Confidence (EU) (10:00)
Initial Jobless Claims (US) (12:30)
Pending Homes Sales (US) (14:00)
Services Confidence (EU) (10:00)
Unemployment Rate (GER) (08:55)
Q3
Helios Towers , Indivior, OMV Petrom S.A. GDR (REG S), Royal Dutch Shell 'A', Royal Dutch Shell 'B', Smith & Nephew, Verona Pharma
GMS
Victoria Oil & Gas
FINALS
Proactis Holdings
SPECIAL EX-DIVIDEND DATE
Bioventix
EGMS
Jarvis Securities
AGMS
Aberforth Split Level Income Trust , Argos Resources Ltd. (DI), Filtronic, Fox Marble Holdings, ITM Power, JPMorgan Mid Cap Inv Trust, Rosslyn Data Technologies, South32 Limited (DI) , Vela Technologies, Zoltav Resources Inc (DI)
TRADING ANNOUNCEMENTS
Evraz, Smith & Nephew, WPP
UK ECONOMIC ANNOUNCEMENTS
Consumer Credit (09:30)
M4 Money Supply (09:30)
Mortgage Approvals (09:30)
Nationwide House Price Index (07:00)
FINAL DIVIDEND PAYMENT DATE
Pembroke Vct
FINAL EX-DIVIDEND DATE
BlackRock Greater Europe Inv Trust, JPMorgan Smaller Companies Inv Trust, Sylvania Platinum Ltd (DI), Thorpe (F.W.)