Thursday preview: Global services PMIs, B&M Retail in focus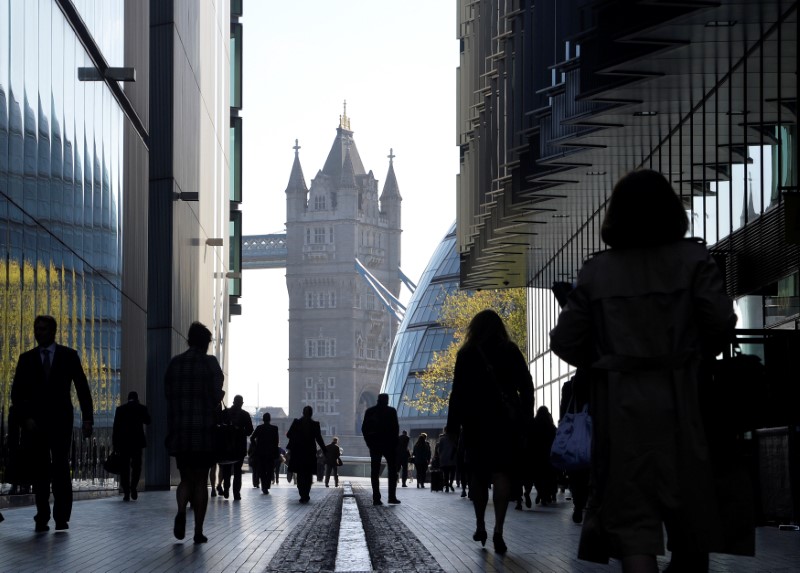 Financial markets' focus on Thursday will be on a barrage of 'final' surveys readings due out from around the globe covering activity in the services sector in May.
Preliminary prints for services sector Purchasing Managers Indices in the UK and euro area had already shown an acceleration in activity when compared to the prior month - but there was scope for upwards surprises.
Significant US labour market data are also due out in the form of the latest initial weekly jobless claims figures and consultancy ADP's private sector payrolls report.
On the corporate side of things, B&M Retail is scheduled to report its full-year financials.
The variety goods value retailer has already tightened its guidance for earnings before interest, taxes, depreciation and amortisation to £590-620m.
That compared to an estimate from UBS analyst Sreedhar Mahamkali for £605m.
Somewhat ironically, the "exceptional" growth and increased profitability in the wake of the Covid-19 pandemic had left consensus now anticipating a decline for the year ahead to £534m.
Thursday 03 June
INTERIM EX-DIVIDEND DATE
Albion Technology & General VCT, Associated British Foods, Aviva 8 3/4% Cumulative Irrd Preference 1, Brunner Investment 5% Prf, Foresight 4 VCT, Gateley (Holdings) , General Accident 'A', Henderson European Focus Trust, Jersey Electricity 'A' Shares, Kingfisher, Majedie Investments, Victrex plc
QUARTERLY PAYMENT DATE
Greencoat Renewables (CDI), Wheaton Precious Metals Corp.NPV (CDI)
QUARTERLY EX-DIVIDEND DATE
Honeycomb Investment Trust, Law Debenture Corp., Premier Miton Global Renewables Trust, RM Secured Direct Lending, Round Hill Music Royalty Fund Limited NPV, UIL Limited (DI)
INTERNATIONAL ECONOMIC ANNOUNCEMENTS
Continuing Claims (US) (13:30)
Initial Jobless Claims (US) (13:30)
PMI Composite (EU) (09:00)
PMI Composite (GER) (08:55)
PMI Composite (US) (14:45)
PMI Services (EU) (09:00)
PMI Services (GER) (08:55)
PMI Services (US) (14:45)
FINALS
Braemar Shipping Services, Discoverie Group, NewRiver REIT, Pennon Group, Workspace Group
AGMS
Camellia, Camellia, Centralnic Group , Checkit, Destiny Pharma , Flowtech Fluidpower, Informa, Menhaden, Michelmersh Brick Holdings, NetScientific , Pagegroup, The Pebble Group, Tissue Regenix Group
UK ECONOMIC ANNOUNCEMENTS
PMI Services (09:30)
FINAL DIVIDEND PAYMENT DATE
Fundsmith Emerging Equities Trust , Macfarlane Group, Relx plc
FINAL EX-DIVIDEND DATE
Animalcare Group, Balfour Beatty, Billington Holdings, Computacenter, Gamma Communications, Hill & Smith Holdings, Hilton Food Group, Keller Group, Kingfisher, Learning Technologies Group , Marshalls, Michelmersh Brick Holdings, National Grid, Randall & Quilter Investment Holdings (DI), Renold 6% Cum. Prfd., Scottish Mortgage Inv Trust, Spectra Systems Corporation, Synthomer, Worldwide Healthcare Trust