Friday preview: US non-farm payrolls, Hargreaves Lansdown in focus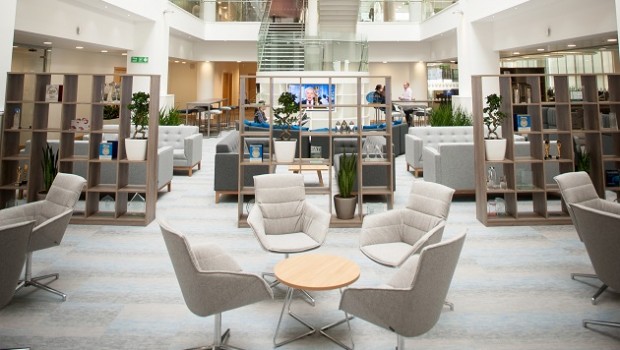 All eyes will be on the latest US non-farm payrolls report at the end of the week as investors around the world try to gauge the extent of the slowdown in the US recovery from the pandemic.
Consensus is for the US economy to have created 1.635m jobs in July following a 4.8m increase in the month before, whie the rate of unemployment is seen falling from 11.1% to 10.5%.
Chinese foreign trade figures covering the month of July are also keenly awaited.
At home, the sole reference for investors will be the Halifax home price index for July, which is scheduled to be published at 0830 BST.
Across the Channel meanwhile, readings for industrial production in France, Germany and Spain are due out.
For Hargreaves Lansdown's full-year results, Morgan Stanley's Samoli Ravishkanker is expecting that a strong performance in May and June will help it deliver a roughly in-line set of results.
The analyst has penciled-in full-year revenues of £531m, which would be 1% short of the consensus, for adjusted net profits of £270.3m, which would be up by 10% on their year earlier level.
Earnings per share meanwhile were expected to come in 10% higher than the year before at 57.4p, as expected by the analysts consensus, although a dividend payout of 45.4p would be a tad short of the 47.0p anticipated.
Over May and June combined however, net flows were seen at £1.6bn (consensus: £1.2bn) while £3.2bn of market movements were expected to boost assets under management at June end by 5% from their April level to £1,015m (consensus: £1,030m).
Friday 07 August
INTERIMS
Hikma Pharmaceuticals, Rightmove, Standard Life Aberdeen
INTERIM DIVIDEND PAYMENT DATE
Schroder UK Mid Cap Fund
QUARTERLY PAYMENT DATE
BMO UK High Income Trust , Supermarket Income Reit
QUARTERLY EX-DIVIDEND DATE
INTERNATIONAL BUSINESS MACHINES CORPORATION COM STK USD0.20 (CDI)
INTERNATIONAL ECONOMIC ANNOUNCEMENTS
Consumer Credit (US) (20:00)
Non-Farm Payrolls (US) (13:30)
Unemployment Rate (US) (13:30)
Wholesales Inventories (US) (15:00)
FINALS
Hargreaves Lansdown, SIMEC Atlantis Energy Limited (DI)
SPECIAL DIVIDEND PAYMENT DATE
BMO UK High Income Trust B Shares
AGMS
Alpha Real Trust Ltd., Anglo American, Heath (Samuel) & Sons, Manx Financial Group, Palace Capital , Scapa Group
FINAL DIVIDEND PAYMENT DATE
CML Microsystems, Octopus AIM VCT, TalkTalk Telecom Group , Vodafone Group, Volex, Workspace Group