Friday preview: Euro area Q2 GDP, IAG in the spotlight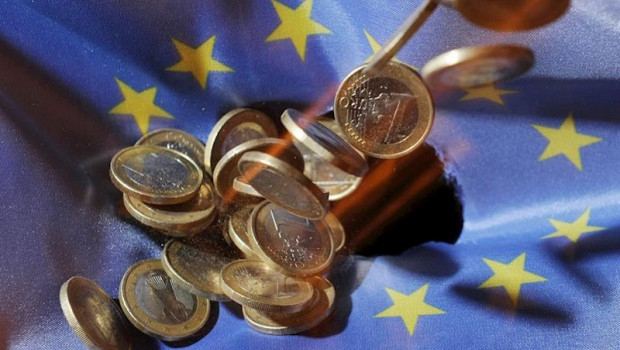 Financial markets' focus at the of the week will pivot to the Continent, where preliminary readings for second quarter gross domestic product are scheduled in several countries, including in the European Union's four largest economies.
They will be followed at 1000 BST by a reading on euro area-wide GDP.
A raft of economic data is also due out across the Pond.
They include figures on personal incomes and spending in June and a final reading on consumer confidence in July, the latter courtesy of the University of Michigan.
On home shores meanwhile, the sole new data point due out is Lloyds's UK business barometer for July.
For IAG's first half, UBS's Jarrod Castle has penciled second quarter revenues of €1.3bn on the back of improved traffic levels and up from €1.0bn in the prior quarter.
Losses before interest and taxes meanwhile are expected to have narrowed from -€1.4bn one year back to -€1.1bn this time around.
According to Castle, investors will be focus on the group's forward bookings, the impact of the traffic light system, the potential for a further reopening of the market, especially the North Atlantic routes, cash burn and any financial building blocks for the back half of 2021.
Friday 30 July
INTERIMS
Essentra, IMI, International Consolidated Airlines Group SA (CDI), Intertek Group, Jupiter Fund Management , Man Group, NATWEST GROUP PLC ORD 100P, Rightmove
INTERIM DIVIDEND PAYMENT DATE
BP 8% Cum 1st Prf, BP 9% 2nd Prf, Character Group, Gooch & Housego, Hargreave Hale AIM VCT , S and U 31.5% Prf. Cum. Prf 12.5P, Smiths News , Triple Point Income VCT C, Triple Point Income VCT D, Triple Point Income VCT E, Triple Point VCT 2011 Venture, Up Global Sourcing Holdings
QUARTERLY PAYMENT DATE
BMO Private Equity Trust, Ediston Property Investment Company, Marble Point Loan Financing Limited NPV, Middlefield Canadian Income PCC, Real Estate Credit Investments Ltd, Standard Life Private Equity Trust, TwentyFour Select Monthly Income Fund Limited , Value and Indexed Property Income Trust
INTERNATIONAL ECONOMIC ANNOUNCEMENTS
Chicago PMI (US) (14:45)
GDP (Preliminary) (EU) (10:00)
GDP (Preliminary) (GER) (07:00)
Import Price Index (GER) (07:00)
Personal Consumption Expenditures (US) (13:30)
Personal Income (US) (13:30)
Personal Spending (US) (13:30)
U. of Michigan Confidence (US) (15:00)
Unemployment Rate (EU) (10:00)
Q2
NATWEST GROUP PLC ORD 100P
GMS
Sutton Harbour Group
FINALS
Victoria
IMSS
Kerry Group 'A' Shares (CDI)
SPECIAL DIVIDEND PAYMENT DATE
Albion Venture Capital Trust
EGMS
Castillo Copper Limited NPV (DI)
AGMS
Advanced Oncotherapy, Bezant Resources, Danakali Limited NPV, DP Poland, Edenville Energy , Puma Vct 13, [email protected] Capital
TRADING ANNOUNCEMENTS
Glencore , Paragon Banking Group, Vodafone Group, Yamana Gold Inc. NPV (CDI)
FINAL DIVIDEND PAYMENT DATE
Anpario, B.P. Marsh & Partners, Big Yellow Group, Calculus VCT , Hibernia Reit (CDI), iEnergizer Ltd., Inspiration Healthcare Group , JPMorgan European Discovery Trust, Mobeus Income & Growth 2 Vct, Morses Club , Norcros, Premier Foods, ProVen Growth & Income VCT, ProVen VCT, Riverfort Global Opportunities , Steppe Cement Ltd, Telecom Plus