Silver surges as retail traders target short sellers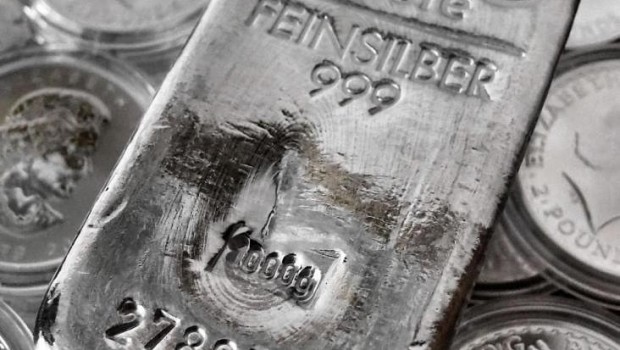 The price of silver surged on Monday as retail traders switched their attention to the precious metal after attacking short sellers of GameStop.
Silver rose 10% to $29.96 per troy ounce, its highest price since 2012, after a participant in a Reddit forum encouraged traders to buy shares and options to squeeze banks. London-listed silver miner Fresnillo's shares jumped 20% to £11.85.4p at 09:54 GMT.
IShares Silver Trust, the world's biggest silver-backed exchange-traded fund, had almost $1bn of inflows on Friday, the Financial Times reported. Last week TheHappyHawaiian, a Reddit user, wrote that buying shares in the ETF would "force physical delivery of silver" into the fund, causing a short squeeze and pushing up the price of silver.
The Reddit user wrote that it would be "incredible" to make big banks "pay dearly" for bets against the price of silver. The message was similar to the call to action that caused large losses at Melvin Capital and other hedge funds on bets against US video game retailer GameStop.
Melvin closed its short position in GameStop on 26 January after retail traders piled into the shares to squeeze short sellers of the stock, taking their cue from Reddit's r/WallStreetBets forum. Market watchers have warned that traders could suffer severe damage from inflating prices to punish short sellers, who bet against assets.
Neil Wilson, chief market analyst at Markets.com, said: "Retail traders are herding into silver in the same way they have driven the likes of GameStop over the last week. Despite appearances this morning it's going to a lot harder to squeeze silver shorts as the market is so much deeper and more liquid."
"This kind of herding to coordinate a squeeze up is risky and likely to create a bubble that will hurt more than helps on the way down. Whether GameStop or silver, these are purely speculative bubbles that rely on the greater fool to keep it going."