Copper prices rally after Antofagasta miners vote to strike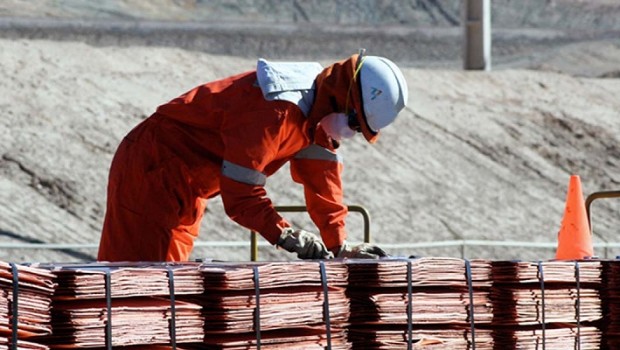 Copper prices spiked on Monday on possible supply issues, after workers at a Chilean mine owned by Antofagasta voted in favour of strike action.
On Friday, workers at the Zaldivar copper mine voted to strike after 99% of union members rejected a pay offer.
The union said in a statement to Reuters: "We cannot accept mine owners exploitation. If the company does not recognise our contribution and sacrifice, it will face an extensive strike that will completely stop production."
In response, the blue chip miner told Reuters: "We hope to reach an agreement through dialogue, considering the conditions of Zaldivar mine's business and its projections."
It is understood that government mediation will now take place, ahead of a strike date set for 15 July.
Traders were less optimistic, however, and by 0945 BST on Monday, benchmark copper on the London Metal Exchange had hit $6,553 a tonne, a near 2% jump. Earlier they touched $6,633, the highest since June 2018.
Also weighing on the price was the prospect of flooding in China. The country's Jiangxi province – a major copper cathode producing region – has issued flood warnings after being hit with torrential rain.
In March, copper tumbled to a four-year low because of the Covid-19 pandemic and its impact on global demand. Prices have been steadily improving in recent weeks, however, as lockdown measures ease and the global economy starts to pick up again.