Shore Cap cuts rating on AJ Bell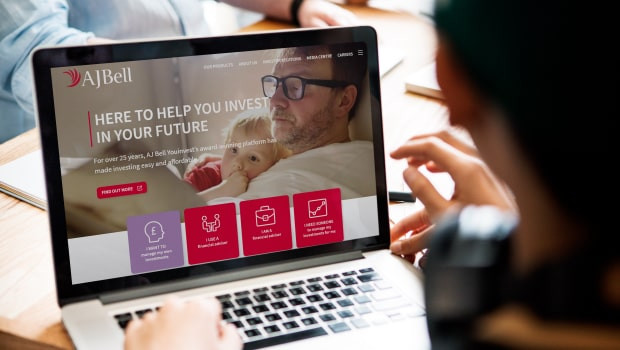 Shore Capital has cut its rating for online stockbroker AJ Bell on valuation concerns.
The broker, which has reduced the rating to 'hold' from 'buy', said: "Both the advised and direct-to-consumer platforms continue to take market share, and we believe organic growth, pre any market impact, will be 5-6% in the 2023 full year, even after accounting for much tougher economic circumstances. Fourth-quarter growth was an annualised 7%.
"Despite further caution on net new money and a higher tax rate in our new numbers, the combination of revenue yield expectations being a little ahead of consensus and a mark to market that is a significant positive quarter-to-date, means that our full year 2023 forecast [for] earnings per share is unchanged."
However, it added: "We love the business, but think valuation is now enough, so down to 'hold'.
"Organic growth in this economy should be lower, yet the stock is on the same-ish 2023 multiple of 24.8 times as it was on 17 January. It is also trading at a record premium to Hargreaves Lansdown. Discounted cash flow suggests a 300p fair value."