RBC raises Centamin to 'outperform', lowers Hochschild to 'sector perform'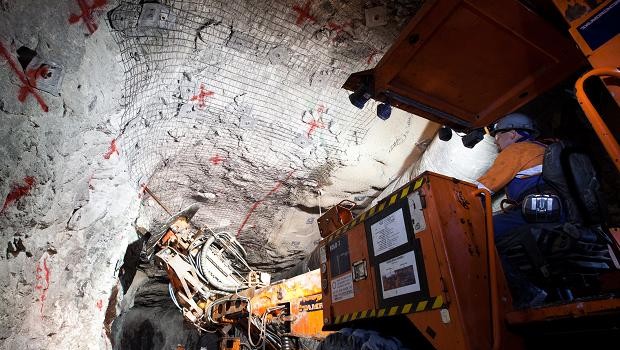 Analysts at RBC Capital Markets upgraded gold miner Centamin to 'outperform' from 'sector perform' on Thursday, stating that a shift in management would likely lower the risk of a move into new projects in West Africa.
RBC thinks that with focus on getting the group's Sukari project back on track, there was now less near-term risk of Centamin looking to build something from its West African exploration portfolio.
"We continue to believe the options there may struggle to stack-up vs. Sukari. Similarly, we expect M&A (acquisitions) to be on the back burner for now, no bad thing given again we see few assets that fit with Sukari," said RBC.
"Whilst we don't expect Endeavour Mining to come back with another offer for CEY near term we do think ongoing consolidation in the global gold space (such as AlacerSSR) indicates a bidder for CEY may materialise in time. Sukari is now one of the few large gold assets outside the majors."
The analysts added that both Martin Horgan's appointment as chief executive and recent board additions were positive for Centamin and stated that, after "two years of operational disappointments", the team's renewed focus will primarily be on delivering on operational targets.
Whilst the Canadian bank, which also raised its target price on the group's shares from 180.0p to 210.0p, understood that the recent departure of a second chief operating officer could be read as "concerning", it actually said a streamlining of management structure could be "a positive".
RBC also took a fresh look at Hochschild Mining, lowering its from 'outperform' to 'sector perform' and dropping its target price on the firm from 220p to 210p.
The analysts said Hochschild had been on the receiving end of the largest negative impact from Covid-19 in Europe, the Middle East and Africa due to the complete closure of its portfolio for a time.
While RBC acknowledged that ramp-ups were "well underway", resource/mine life additions now appeared to be delayed, pushing back part of its investment thesis.
"We model production -16% from previous guidance and note reinstatement of this is still pending," said RBC.