Peel Hunt ups Cineworld to 'buy' after share price weakness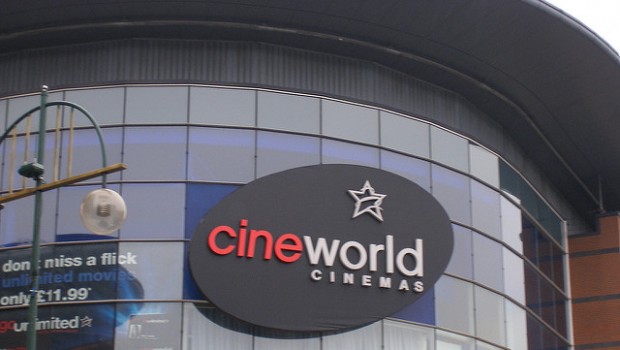 Peel Hunt upgraded Cineworld to 'buy' from 'hold' and lifted the price target to 270p from 254p on Monday as it changes its forecasts to reflect the acquisition of US rival Regal Entertainment and the related rights issue.
"Although there is a glut of new equity, we are upgrading from hold to buy due to recent weakness, expectations of strong cash flow reducing leverage and boosting dividends, and the potential for additional synergies to be achieved."
The brokerage said it has not changed its forecasts for the UK or Europe, but is adding Regal in North America, which should join Cineworld at the beginning of next month. It expects Regal to grow turnover per screen by 0.5% to 1% in 2018 and 2019, versus an estimated 0.5% compound annual growth rate between 2014 and 2017.
Peel pointed out that since the acquisition of Regal, Cineworld has gone from being one of the highest rated stocks in the sector to one of the lowest, based on forward earnings. Before the announcement of the Regal deal, the EV/EBITDA rating was more than 10x. For 2019E, the first full year of trading after the acquisition, it is now just over 7x.
"Based on 2019E, the shares have de-rated to levels last seen in 2012. There is a lot of extra equity in circulation and the US market is viewed as being ex-growth. However, management has a strong track record for generating good returns from acquisitions: we believe reinvigorating the Regal estate and driving extra synergies should boost the rating over the next two years."
Cineworld said in December 2017 that it had reached an agreement to buy Regal Entertainment in a $3.6bn deal. Last month, it announced a fully underwritten rights issue to raise £1.7bn to finance the acquisition.
At 1345 GMT, the shares were up 0.4% to 222.80p.