Peel Hunt cuts rating on M&S to 'sell', downgrades numbers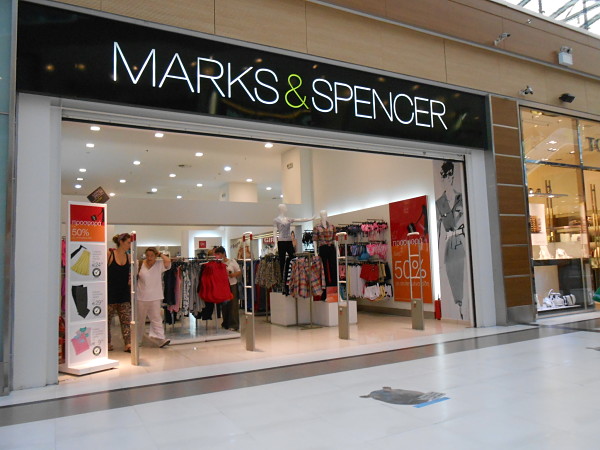 Peel Hunt has "thrown in the towel" on Marks & Spencer, slashing its rating and warning that a hoped-for recovery might never materialise.
In a note published after the retailer's capital markets day, the bank cut its rating to 'sell' from 'buy' after M&S was "extremely disappointing" on general merchandise.
Analyst Jonathan Pritchard noted: "The deep-rooted problems in clothing and home seem no nearer than ever to being solved, and management admits being 18 months behind schedule.
"We were stunned not to hear the words 'social media' used even once in a two-hour presentation on the future of a clothing brand, and we see very little to inspire under 40s to switch to M&S designs. By M&S's own research the brand is still seen as boring and old-fashioned."
Pritchard said the retailer was "a bit more upbeat" on food, but management had been careful to play down the speed of recovery.
He continued: "We can see upside in medium-term forecasts on the food side, but it is hard to imagine that any good news from this source can outweigh the woe elsewhere."
He concluded: "Unfortunately we have to take our medicine and admit defeat with the 'buy' recommendation. We should have downgraded numbers sooner when the difficulty of the background conditions became clear, so do so here.
"Sadly our view that M&S should outstrip expectations seems to have been too optimistic and we are reminded of something two suppliers said to us not long after [chief executive] Steve Rowe took over [in 2016]. They said they were not sure if anyone can turn it round, but Rowe is the man to do it if they can. We are starting to believe that the first half of the statement may be the accurate one.
"We are sad to be throwing in the towel, having kept the faith for so long, but the long-term only nature of any recovery that might occur here leaves us with no choice."
Peel Hunt is looking for adjusted full-year pre-tax profits of £451.6m in 2020, compared to a previous forecast of £517.6m, and has slashed its target price by a third, to 200p.