Peel Hunt backs under pressure Hargreaves Lansdown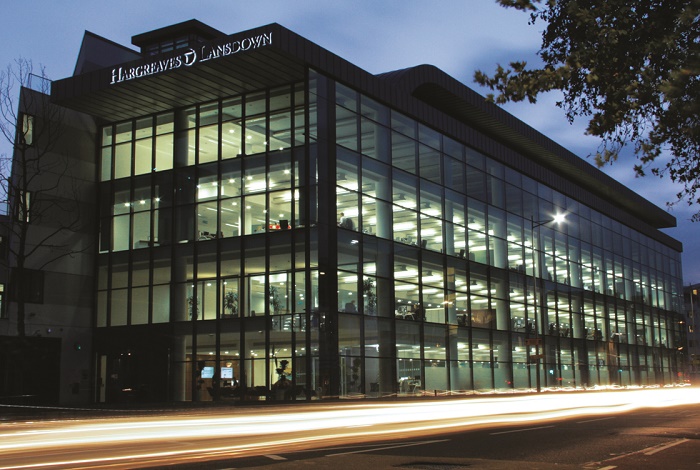 Peel Hunt has reiterated its 'hold' recommendation on Hargreaves Lansdown, despite the pressure heaped on the blue chip firm after Woodford Investment Management gated its flagship fund.
Earlier this month, Woodford – founded by star stock picker Neil Woodford – took the unusual step of suspending its Woodford Equity Income Fund after a run of redemptions. It did not say how long the suspension would last, only that it would use the time to reduce the fund's exposure to illiquid and unquoted stocks.
Hargreaves Lansdown, a fund supermarket and financial advisor, responded by removing the Woodford Equity Income Fund from its Wealth 50 list of favoured funds.
Since then, chief executive Chris Hill has also apologised to clients affected by the suspension and launched an internal investigation to assess if there is any bias in the way Hargreaves Lansdown recommends funds. He is also believed to be forgoing his bonus until the issues with Woodford are resolved, according to the Financial Times.
But some investors remained concerned about the firm's ongoing exposure to the fund and its relationship with Woodford Investment Management.
Peel Hunt is currently reviewing its price target on Hargreaves Lansdown. But it reiterated its 'hold' status on Monday after a flurry of press reports over the weekend.
Analyst Stuart Duncan said: "The press focus on Hargreaves Lansdown is partly a function of Hargreaves Lansdown's success, although it remains true that a small proportion of the overall assets were invested with Woodford.
"Hargreaves Lansdown's service continues to deliver value for customers through fund discounts, which was a key point in last year's platform review. It is worth noting that the press have not focus on a number of other sector participants that also used Woodford, for example, St James's Place.
"Hargreaves Lansdown is now trading on an enterprise value/earnings before interest and tax of 26.5 times to December 2019."
Shares in Hargreaves were largely flat, trading 8p higher at 1,878p by 1330 BST.