Liberum ups Halfords price target on government bike boost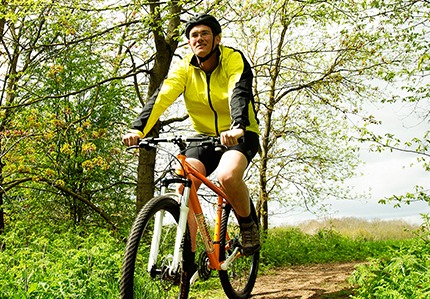 Liberum has upgraded its price target for Halfords, after the government announced a £2bn investment programme to boost cycling and walking.
The bank, which has 'buy' rating on the bicycle and car parts specialist, has increased its target price to 250.0p from 200.0p. As at 1115 BST, shares in Halford were trading 3% higher at 194.77p.
Adam Tomlinson, analyst, said plans announced by the government last week – part of the £2bn first stage of £5bn new funding for cycling and buses – "will give the largest ever boost for cyclists and pedestrians, create emergency bike lanes to help support the transport network and bring forward trials of rental e-scooters."
He continued: "Halfords' brand strength, leading market shares and product authority position it very well to benefit from the government's initiatives to encourage more cycling across the UK.
"Cycling was a key driver behind the group's very resilient recent trading update, and this boost could continue to for some time. While there will have been pull forward of demand from customers that were already planning a purchase, the latest guidelines – and the public's likely desire – to avoid public transport will have created new demand, and may well continue to do so.
"Against the current backdrop, the relaunch of the group's much-improved integrated website in February now seems particularly timely."
Last week, Halfords said it expected full-year profits to come in at the higher-end of guidance after better-than-expected sales during the lockdown.
Liberum also noted that outside of cycling, "longer-term, the fragmented £9bn UK motoring services market continues to offer the most significant opportunity to develop more recurring higher margin revenue streams and improving returns".