Halfords sees FY profit at top end of guidance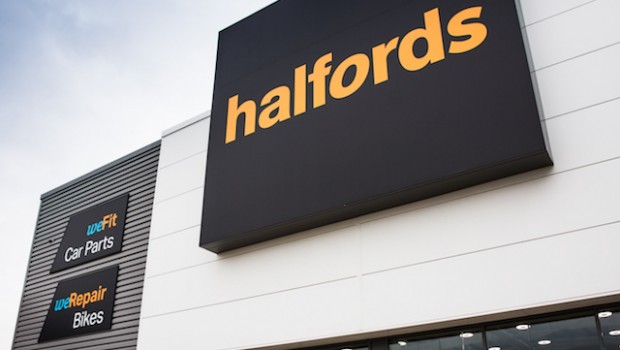 Halfords said on Wednesday that it expects full-year profit to be at the higher end of its guidance range following better-than-anticipated sales during the lockdown period in the final weeks of the financial year.
The company, which sells car parts and bicycles, said underlying pre-tax profit on a pre-IFRS16 basis will be at the top end of its £50m to £55m range. Group sales for the four weeks to 1 May were down 23% on the year on a like-for-like basis, which was better than the company initially expected.
Halfords pointed to a strong performance in the cycling segment as people explored alternatives to public transport and looked for ways to keep fit. In the motoring division, essential categories such as batteries and battery care performed well, but there was weakness overall as car journeys fell significantly during the lockdown.
Halfords said the better-than-expected performance and its "proactive" measures to preserve cash have resulted in an improvement in its liquidity position. On 1 May, it had about £159m of total liquidity available, including overdraft facilities.
"Despite this improvement, the severity and duration of the pandemic remain very uncertain and as such the board will continue to take the actions necessary to preserve cash in the coming months and seek to position the group for an easing of lockdown," it said. "We also remain in active dialogue with our existing lending syndicate to provide additional flexibility should we require it."
Chief executive officer Graham Stapleton said: "Cycling has provided commuters with an important alternative to public transport and consequently we have seen significant growth within our Cycle2Work programme, cementing our position as the market-leading business in this segment.
"Whilst trading since our last update at the end of March has been better than anticipated, driven by a strong performance in cycling, considerable uncertainty remains and as such we continue to take all necessary measures to preserve cash and protect our financial position."
At 1030 BST, the shares were up 14.4% at 132p.
Sophie Lund-Yates, equity analyst at Hargreaves Lansdown, said: "More of us are hopping on our bikes during lockdown. The good weather since early March has helped as people look for a new way to exercise, as well as key workers looking for a way to travel to work that doesn't involve a trip on public transport. Either way, this has been a positive for Halfords, with profits now expected to come in at the higher end of expectations.
"There's no getting away from the fact sales are suffering though. With so many cars off the road and squirreled away on driveways, there's less demand for the automotive gadgets, gizmos and services Halfords offers. Still, a drop in sales is better than having revenues slump to zero over night as many retailers have. Halfords' doors are at least still open."