J.P.Morgan keeps AstraZeneca as 'top pick' on growth outlook, undervaluation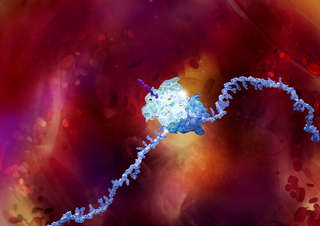 AstraZeneca's growth outlook is the best in its sector and was not yet reflected in its share price, analysts at JP Morgan said following a 'deep dive' into the drug maker's financials.
Hence their decision to keep the shares as their 'top pick' in the sector.
In local currency terms, the broker estimated that the company's core earnings per share were set to grow by 33%, 27% and 23% between 2021-23 - excluding its Covid-19 vaccine.
Subsequently, EPS was seen growing at a compound annual rate of growth of 9% over 2023-26.
Furthermore, Astra was only trading on 14.5 times' its estimated core EPS for 2023, against its sector trading on 16.5.
Yet the expected rate of growth in the drugmaker's core EPS across 2023-26 in compound annual terms was expected to be four percentage points higher thanks to its comparatively young on-market portfolio and deep late stage pipeline.
"Given our forecast for a strong growth outlook, and the compelling valuation, we remain Overweight, with Astra remaining a top pick in the sector."