Jefferies ups M&S to 'buy' on food strength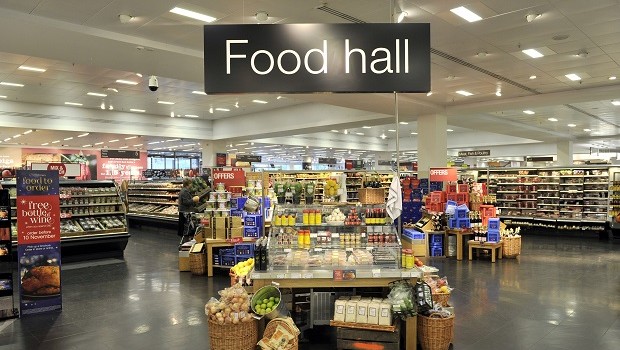 Jefferies upgraded Marks & Spencer shares to 'buy', arguing investors are underestimating the strength of the retailer's food business.
M&S had a tough end to its the year to the end of March but things are improving in the current year, Jefferies said. The clothing and home business is likely to keep losing market share but food is in much better shape than it was, the broker said.
Jefferies upgraded its rating on M&S shares from 'hold' and reduced its price target to 160p from 230p based on the under-appreciated potential for improved free cash flow.
Food sales were flat in the most recent three weeks, an improvement on the 8.8% drop in the six weeks to 9 May. Sales in the past three weeks would have been up excluding closed cafes and travel locations, Jefferies said.
M&S's balance sheet is solid with £300m of support from the Bank of England's commercial paper purchase scheme and a £1.1bn revolving credit facility. The critical news was in food, where Jefferies expects M&S to grow slightly over the rest of the year.
Earnings per share should rebuild to 11.97p in 2021/22 from 2.41p in the current year, driven by food sales. Free cash flow should grow to £415m in 2021/22 from 333m in the current year and £225m last year, Jefferies said.
"We were impressed with MKS' s food progress pre-crisis and are now reassured by its ongoing relevance to UK consumers," Jefferies analyst James Grzinic and colleagues wrote in a note to clients.
"It is difficult to articulate how [clothing and home] will successfully defend share, but a stepped-up shift to a food offering with a stronger USP will make MKS a better business … And the disconnect between equity value and FC [free cash flow] potential is just too tempting."