IQE supported by Apple facial recognition, Canaccord sees more to come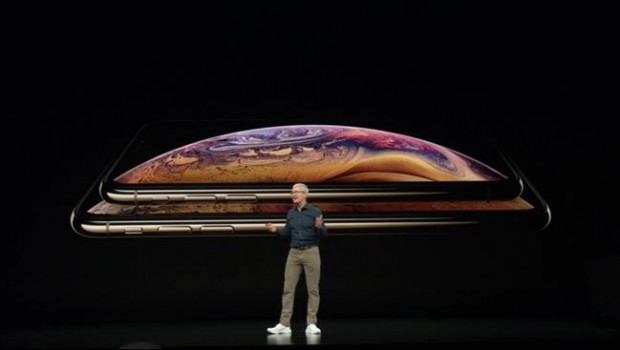 After Apple launched its new iPhone XS and XR range, there were positive implications for UK-listed semiconductor wafer maker IQE.
All three of the latest iPhones have ditched the fingerprint sensor and will use facial recognition for security instead, which analysts at N+1Singer noted would mean IQE's Vertical Cavity Surface Emitting Lasers (VCSELs) are in all iPhones now, having been just in the top-of-the-range X model previously.
However, Singer's noted that this was expected and makes up the basis for the much talked about ramp up in second-half volumes for IQE.
Analysts at Canaccord maintained its forecast the iPhone contract implies IQE can do twice the revenues it did in the second half last year with its largest VCSEL customer.
Canaccord's Paul Morland pointed out that IQE's share price has for some time now been almost exclusively focused on Apple and its supply chain, and the shares have fallen despite "perfectly respectable" interim results.
Part of this is that other Apple supply chain stocks have generally been weak, with the market read-across hitting IQE.
"We believe this ignores the fact that today, in VCSELs at least, IQE has no peers. This will of course change, but our view is that it won't be this year and it may not be next year," Morland wrote. He said rival Finisar is "being overly optimistic" about its ability to produce 6-inch wafers and may even need to outsource them.
"I believe the market's obsession with the Apple supply chain is misplaced as far as IQE is concerned and at some point the stock's compelling fundamentals will re-assert themselves," the analyst said.
"IQE is now qualified with 24 VCSEL chip companies and we estimate that only three or four of these are, or will become, Apple suppliers. This leaves around 20 suppliers for the Android ecosystem and many other, potentially much larger, non-smartphone markets."
With IQE having only addressed Apple, which has around 15% of the global smartphone market, next year the AIM-listed company "can start to address the other 85%".
With IQE shares now on a P/E for 2019 below 20x, he reiterated his 'buy' recommendation and 190p target price.