Investec upgrades Morrisons to 'buy', says supermarket weakness unwarranted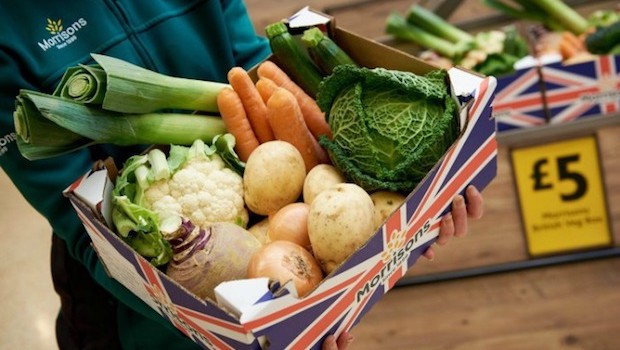 Investec upgraded its rating on Morrisons shares to 'buy' from 'hold' on Wednesday as it took a look at the UK supermarket sector, arguing that current weakness is unwarranted.
Investec, which lifted its price target on Morrisons to 240p from 230p, retained its 'buy' calls on Tesco and Sainsbury's, upping their price targets to 270p from 255p and to 280p from 265p, respectively.
It maintained its 'sell' stance on Ocado, with an unchanged price target of 880p.
"Having reviewed the possible impact of Brexit-driven changes in consumer spending patterns, tariffs and supply chain disruption, we believe that the current weakness in the supermarket sector is unwarranted," it said.
"While there is currently undoubtedly nervousness on companies with large UK exposure, we still feel the sector offers compelling value."
Investec said the sector had been oversold and it's now time to either be positioning to buy into or increase positions in UK supermarket stocks in anticipation of a conclusion to, or greater visibility on, Brexit.
At 1445 BST, Morrisons shares were down 0.2% at 181.80, while Tesco shares were up 1.3% at 216.50p and Sainsbury was 0.5% firmer at 197.25p.