Goldman downgrades Ted Baker, HSBC upgrades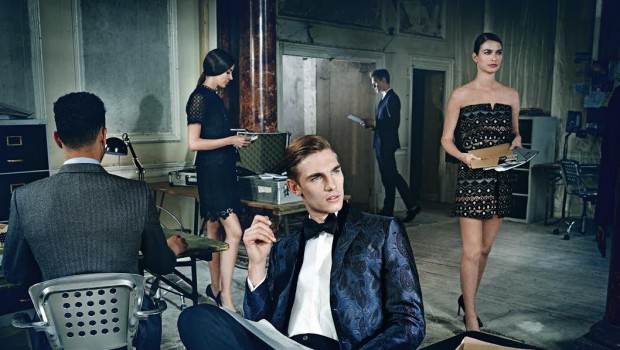 Ted Baker was under pressure on Thursday as Goldman Sachs downgraded its stance on the fashion retailer to 'neutral' from 'buy' as its new target price of 2,150p, up from 2,000p, suggests about 1% upside versus an average of 17% for the bank's coverage.
On Wednesday, the company posted a 12.2% rise in retail sales for the five weeks to 5 January, with e-commerce sales up 18.7%.
GS, which noted that gross margins remain in line with management expectations and the year ended with a clean stock position, cut its FY19 pre-tax profit estimate by £1m to £74m.
It pointed out that since being added to its 'buy' list on 9 April 2018, the shares are down 21.3% versus the FTSE World Europe up 8.1%, following a 14% drop in FY20 consensus earnings per share estimates.
HSBC took a different view of Ted Baker, however, upgrading the stock to 'buy' from 'hold' and upping the price target to 2,215p from 1,450p on reduced brand uncertainty following the Christmas trading update, which it said was better than expected.
This was driven by a recovery in retail sales including stores and online, and growth across all markets within which the UK was the standout performer, HSBC said.
"Strong growth in the last few weeks of the year has continued into January. This is consistent with the improving run-rate at which Ted Baker exited Q3 and with better than expected sector data. While this update needs to be considered in the right context, i.e. this is a short trading period (5 weeks to 5 January) and coincides with a rebound in UK consumer demand, it also underpins the resilience of Ted Baker's brand appeal during peak trading. "
The bank added that there appears to have been no discernible impact on brand performance or reputation from media reports and the subsequent announcement of an investigation into the conduct of founder Ray Kelvin.
"This is supported by our own proprietary survey data," it said.
At 1050 GMT, the shares were down 6.9% at 1,973p.