Berenberg raises target price on Rio Tinto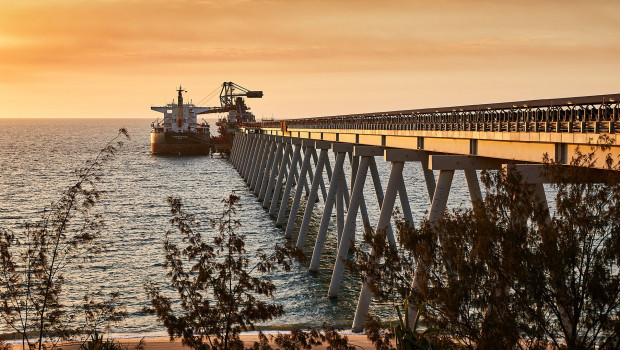 Analysts at Berenberg hiked their target price on mining giant Rio Tinto from 5,500.0p to 5,700.0p on Wednesday after the firm's fourth-quarter production efforts were broadly in line with their estimates.
Berenberg stated that after picking through Rio Tinto's update, it flagged that a one-quarter tie-in delay at its Gudai-Darri iron ore mine in Australia due to Covid-19 had put "some pressure" on flexibility, and while Rio met its shipments target for the quarter, it had to ramp up sales of SP10, a lower quality product, and shipped 75% more volume than at did in the previous quarter at 15.5mt - something the analysts think will likely have "a small lag effect" on fourth-quarter revenues.
The German bank, which stood by its 'buy' rating on the stock, also highlighted a one-year delay to first production at the Jadar lithium project in Serbia, now scheduled for 2027, was "not a surprise" given ongoing protests against the mine and the country's general election in April, and added that progress at its Oyu Tolgoi asset in Mongolia remains slow, and if anything was "disappointing" in the 2022 guidance.
As a result, Berenberg adjusted its model to reflect the quarter, which had a roughly 2% impact on earnings per share estimates for 2021. It also made tweaks for 2022, affecting EPS by 1%, but Berenberg's forecasts of a better product mix when Gudai-Darri comes on helped its 2023 earnings estimates.
"We remain long Rio into its full-year results on 23 February, and while we expect inflation to affect cost guidance, Rio still offers a 5.8% dividend yield, an under-levered balance sheet and mark-to-market upside (we are 7% ahead of consensus for 2022E and expect consensus to move up given strong iron ore prices). Finally, we think that Rio should benefit from BHP's unification (completing at the end of the month)," said Berenberg.