Berenberg lowers target price on Rio Tinto ahead of H1 results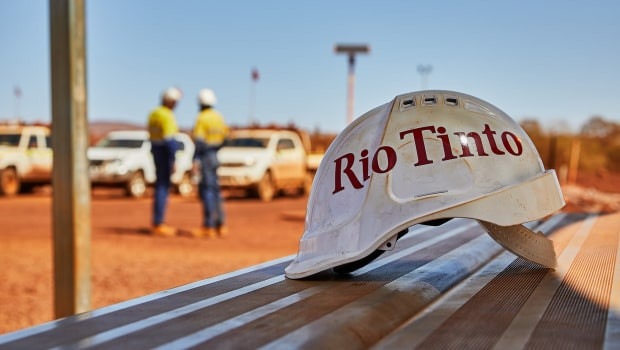 Analysts at Berenberg lowered their target price on mining giant Rio Tinto from 4,200.0p to 4,100.0p on Monday following the group's second-quarter production report.
Berenberg said Rio Tinto's Q2 production report did little to dissuade its view that the group's interim results on 27 July will disappoint current market expectations.
The German bank stated all eyes were on iron ore, 71% of Rio's full-year earnings, and while volumes came in "a bit light" versus its 79.7 megatonne estimates at 78.6mt, shipments were "a little better" than expectations of 79.7mt at 79.9mt.
"We are closely watching production and cost guidance, and while both of these have been reiterated (320-335mt for iron ore shipments and $19.50-21.00 per tonne for iron ore costs), we believe that shipments will come in at the bottom end of guidance (a run rate it has achieved in the past, but has struggled to surpass) and we note that FX has been adjusted by 5% which helps to offset local currency inflation in costs," said the analysts, who added that if the Australian dollar strengthens, it thinks that costs could come under more pressure on a USD basis.
To finish on iron ore, Berenberg also said it believes some volume risk exists to the downside, given "elevated levels of unplanned absences…due to Covid-19 case spikes".
Berenberg, which reiterated its 'sell' rating on the stock, also noted commentary about "a volatile price environment for [aluminium] raw materials", which it thinks will likely pull down consensus estimates and affect working capital given increasing inventory balances.
Finally, the analysts said Rio's "overarching macro thesis" was not supportive given that iron ore was currently below $100 per tonne.
Reporting by Iain Gilbert at Sharecast.com