Berenberg cuts Lloyds's target price, points out exposures to consumer credit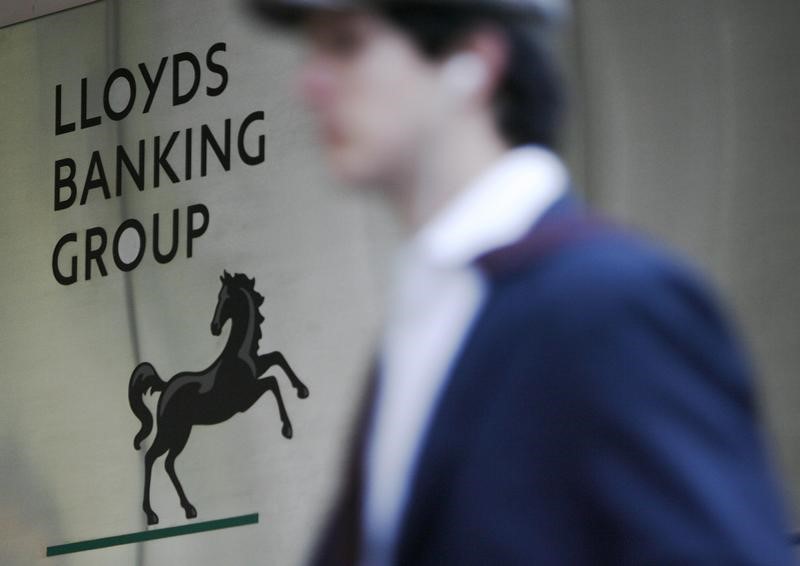 Analysts at Berenberg cut their target price for shares of Lloyds, telling clients that past actions by the lender to prop up interest margins had made it more vulnerable than peers to cyclical headwinds for its revenues and loan losses.
"While banks cannot alter their operating environment, we believe Lloyds' strategy compounds rather than eases these pressures," they said.
And from a valuation point of view - changing hands on 8.4 times' their estimate for its 2020 earnings per share - the stock was "far from cheap".
"With Lloyds' shift towards higher-margin loans now largely exhausted, underlying pressure on the bank's NIM is becoming more
visible and continues to be compounded by weak volumes. We expect these headwinds to persist," they added.
Indeed, they were anticipating a roughly 3.0% drop in the lender's net interest margins in 2019 "with limited growth prospects thereafter".
They also lowered their revenue estimates for 2019-21 by approximately 20% for each year, with the impact on its 2019 EPS estimates for the lender made worse by the greater conduct losses recognised during the first half of the year.
"Partly as a result, we reduce our price target to 55p from 60p," they continued.
Lloyd's hedging strategy was an incremental risk, they added.
Furthermore, it would be difficult to replicate the insurance unit's 20% growth seen over the second quarter, which had boosted non interest income past analysts' expectations.
"Moreover, even with this strength (which they described as "exceptional"), Lloyds' non-interest income fell by 1% during H119," the analysts said.
The balance sheet also had weaknesses, they argued, saying that: "UK stress tests suggest that Lloyds has worse-than-average asset quality in key UK lending segments."
As a result of all of the above, the German broker lowered its target price from 60.0p per share to 55.0p, but kept its recommendation for the shares at a 'hold'.