Polar Capital pleased with performance through third quarter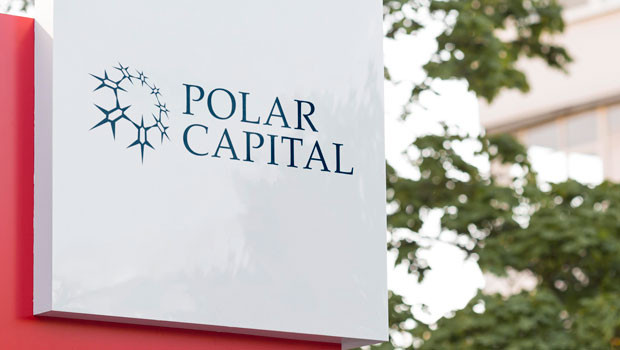 Specialist active asset manager Polar Capital reported assets under management of £24.3bn in a trading update on Thursday, up from £20.9bn at the end of March.
The AIM-traded firm said the figure at the end of December represented an increase of 16% over the period.
It said the £3.4bn rise comprised net inflows of £0.8bn, and an increase of £2.6bn relating to market movement and fund performance.
Looking at its fee performance, Polar Capital reported a net performance fee profit of £19.3m for the nine months to 31 December, which compared well to the £19.5m it recorded in the 12 months ended 31 March, and the £4.3m it reported at the same point in 2020.
"It is pleasing to report net inflows in the quarter of £117m and £0.8bn over the nine-month period across our range of fund strategies," said chief executive officer Gavin Rochussen.
"A combination of net inflows, market uplift and outperformance enabled our assets under management to increase by 16% over the nine-month period from £20.9bn to £24.3bn.
"Over the nine-month period, there were net inflows into all channels with notable success in the funding of segregated mandates amounting to £602m, 144% of segregated assets under management at 1 April 2021 and taking total segregated assets under management at 31 December to £1.1bn - a 170% increase over the period."
Rochussen said the company's diversification strategy was yielding results, with net inflows in the quarter exceeding £300m into Polar Capital's sustainable 'Emerging Markets Stars' strategies, and the sustainable 'Smart Energy' and 'Smart Mobility' strategies.
"Alternative strategies make up £1bn of assets under management, of which £840m is managed by the Global Convertibles team, which also had net inflows in the quarter.
"The pipeline for flows remains strong for both our Emerging Markets Stars range of funds, which have sustainability at the core of their processes, as well as for the two recently launched Article 9 funds, Polar Capital Smart Energy Fund and the Polar Capital Smart Mobility Fund, which form part of Polar Capital's sustainable investment focused strategies.
"While crystallised net performance fee profits for the period to 31 December were muted this year, long term performance remains strong with 72% of our funds and 88% of assets under management having outperformed their respective benchmarks since inception."
Gavin Rochussen said the company remained confident that, with its diverse range of funds and focus on performance in its actively-managed strategies, Polar Capital was positioned to perform well for clients and generate net inflows.
"The net inflow momentum of the last quarter has continued into the first two weeks of January."
At 1510 GMT, shares in Polar Capital Holdings were down 2.69% at 681.2p.