Polar Capital managed assets grow as it launches new funds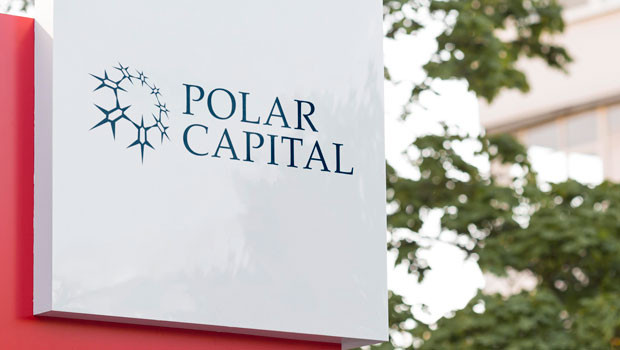 Specialist asset manager Polar Capital reported assets under management of £23.4bn as at 30 September on Thursday, up 12% from the £20.9bn it recorded at the end of March.
The AIM-traded firm said that during the period, assets under management increased by net inflows of £0.7bn, with £1.8bn related to market movement and fund performance.
"It is pleasing to report net inflows in the quarter of £156m, and £689m over the six-month period, across our range of fund strategies including the further funding of segregated mandates," said chief executive officer Gavin Rochussen.
"A combination of net inflows, market uplift and outperformance enabled our assets under management to increase by 12% over the six-month period from £20.9bn to £23.4bn.
"The group is also pleased to announce the 30 September launch of two new funds within its UCITS umbrella - the Polar Capital Smart Energy Fund and the Polar Capital Smart Mobility Fund, which form part of Polar Capital's sustainable investment strategy."
Rochussen said both funds were Article 9 funds under the Sustainable Finance Disclosure Regulation (SFDR), describing early investor interest as "strong".
"The Polar Capital sustainable strategy will invest in companies at the forefront of the global transition towards a cleaner, more efficient, and sustainable future.
"Managed by senior portfolio manager Thiemo Lang, based in London, and the Polar Capital sustainable thematic team, the strategy is founded on the belief that, with the world facing an urgent need to decarbonise, demand for smart energy solutions will rise exponentially.
"This has the potential to deliver significant opportunities over the long-term as innovative companies enable this transition to a decarbonised future."
Prior to joining Polar Capital in September, Gavin Rochussen said Lang had built an "impressive" record of investing in the smart energy space since 2007, "significantly outperforming" the average return within the sector over that time.
"This team adds a highly differentiated fund solution for our clients and is the 16th team within the Polar Capital stable of fully integrated highly active fundamental research and performance-driven teams.
"We remain confident that with our diverse range of differentiated, active specialist fund strategies we are well-positioned to perform for our clients and shareholders over the long term."
At 1530 BST, shares in Polar Capital Holdings were down 0.99% at 767.34p.