Lok'nStore reports positive trading as site count expands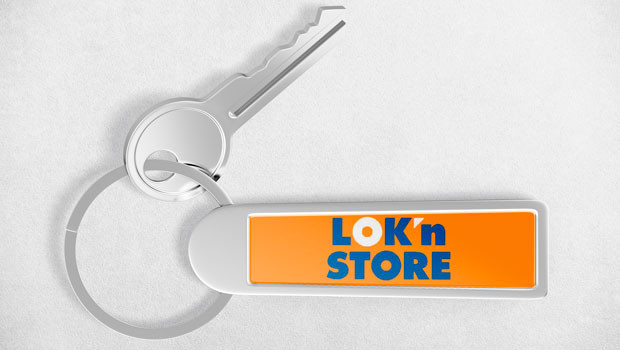 Self-storage operator Lok'nStore Group announced a number of significant developments in an update on Wednesday, including the opening of a new landmark freehold store in Peterborough, positive planning permission news for two landmark freehold pipeline sites, and continued strong trading in the second half.
The AIM-traded firm said the newly-opened landmark freehold store in Peterborough boasted 46,000 square feet, and required an investment of £7.5m.
With both the Peterborough and Bedford stores now open and operational, independent valuation by JLL would be conducted at the company's July year-end.
The board said it expected the stores to contribute positively to the net asset value (NAV) at their first-time valuation.
Early trading results from the Bedford store had been "excellent", indicating promising prospects.
Progress was also underway at other landmark store developments, with construction work ongoing at the Staines long-leasehold store and the Kettering managed store.
Additionally, the Basildon leasehold store was currently being fitted out.
The board said the stores were expected to be fully operational within the next 12 months, adding a substantial 162,100 square feet of trading space to an undersupplied UK self-storage market.
In terms of planning permissions, Lok'nStore said it had received an indicative intention to grant formal planning permission, subject to planning conditions, for its largest store to date in Barking, London.
Spanning approximately 84,000 square feet, the freehold landmark store was expected to significantly contribute to the company's growth.
Furthermore, the planning committee had granted permission for an updated plan at the company's freehold site in Cheshunt, Hertfordshire.
Alongside the construction of a new landmark store spanning approximately 60,000 square feet, the site would also include retail space for a discount food retailer.
The retailer would pay a lease premium to Lok'nStore on completion of planning matters, and an additional payment on the building's completion.
It said the remaining capital expenditure to finalise the project was estimated to be around £6.5m.
Lok'nStore's trading momentum remained robust, with expectations of a 10.5% year-on-year increase in revenue.
The company's secured pipeline included plans for 10 new stores, which, once fully developed, would expand its store count to 52 and increase the owned store trading space by 37.7%.
"Trading continues to be excellent with store revenue expected to be up 10.5% in the second half of our financial year ending 31 July," said chair Andrew Jacobs.
"We continue to deliver on our objective of opening more landmark stores whilst maintaining the strength of our balance sheet and remaining conservatively geared."
Jacobs said its secured pipeline of 10 stores would add "considerable momentum" to earnings growth in the coming years.
"Lok'nStore is well positioned to build and open more new stores in the under-supplied UK self-storage market."
At 1212 BST, shares in Lok'nStore Group were up 2.51% at 826.24p.
Reporting by Josh White for Sharecast.com.