Lok'nStore pleased with same-store performance in first half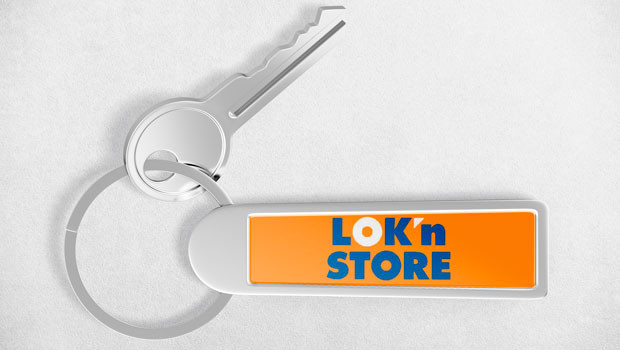 Self-storage specialist Lok'nStore Group reported an 11.2% increase in its same-store group revenue in its interim results on Monday, to £13.22m, while its same-store group adjusted EBITDA increased 8.9% to £7.79m.
The AIM-traded firm said its same-store group operating profit before non-underlying items increased 7.6% for the six months ended 31 January, to £5.33m.
It also announced a 15% increase in its interim dividend, to 5.75p per share.
The board said the growth in revenue was driven by strong operating metrics, with move-ins up 13.5% on the corresponding period last year, and same-store occupied space up 2.6%.
Its achieved rate on occupied space also increased 9.2%, to £26.45 per square foot.
However, the company's group revenue only increased 1.5% to £13.58m, with group adjusted EBITDA down 2.3% to £7.93m and group operating profit before non-underlying items sliding 9.3% to £5.24m.
Lok'nStore reported an adjusted net asset value (NAV) per share up 8.6% year-on-year to £9.15, after the sale of four stores last year led to a strong balance sheet and low net debt.
The company said it had £40.3m in cash at the end of the period, while its net debt excluding lease liabilities and deferred financing costs was £26.5m, with a loan-to-value ratio of 8.9%.
Its bank facility runs until April 2026, the board confirmed.
Operationally, the firm opened its Bedford store in February, with its Peterborough store set to open in the second half, and a further three store openings planned for the 2024 financial year.
The company's trading momentum continued post-period-end, the board said, with same-store revenue up 11.4% for February and March compared to the same period last year.
Although external cost increases were experienced during the period, specifically in energy, local rates, and interest, Lok'nStore said its EBITDA margins remained "robust" at 60.3%.
The company's cash flow supported the interim dividend increase, with cash available for distribution at 17.7p per share, down 6.8% from the prior year's 19p.
Its capital expenditure required to complete store development on site, amounting to £18.2m, remained covered by cash.
"Lok'nStore is reporting excellent results with same-store sales rising 11.2%, operating margins remaining resilient at 60.3% and same-store EBITDA growth of 8.9%," said chair Andrew Jacobs.
"This is against the background of a more challenging business environment with increased costs of energy, local rates and interest.
"After the sale-and-manage back of 4 stores on 31 January 2022 for £37.9m, we are focused on same store growth."
Jacobs said the transaction put the company in a strong financial position, with an 8.9% net loan-to-value ratio.
The chair added that the company was "committed" to continuing its "disciplined approach" to capital allocation.
"We have updated the valuation of our assets resulting in net asset value per share of £9.15, down 5.9% since July 2022 and 8.6% up from January 2022.
"This valuation reflects increased interest rates and our buoyant sales and robust margins."
Lok'nStore was set to open five new 'landmark' stores in the coming year, Andrew Jacobs added.
"These will all be accretive to asset value, revenue and profits as they fill up.
"Trading since the period ended has remained solid.
"Our flexible and adaptive business model gives us confidence about the future, and we are increasing the interim dividend by 15% to 5.75p per share - the 12th consecutive increase of the interim dividend."
At 1025 BST, shares in Lok'nStore Group were down 1.38% at 860p.
Reporting by Josh White for Sharecast.com.