Learning Technologies trading in line after flat first half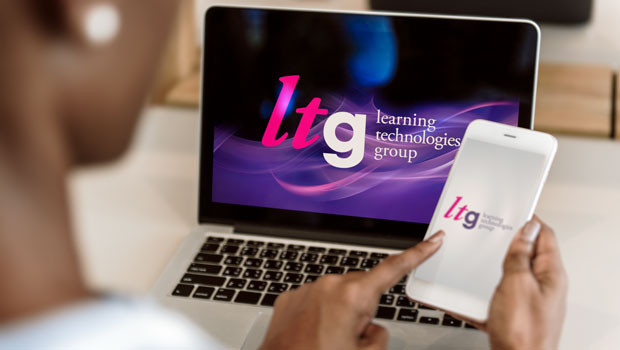 Digital learning and talent management specialist Learning Technologies reported a 2% rise in first-half revenues on Tuesday, to £284.6m, while on an organic constant currency basis, revenues remained flat.
The AIM-traded firm said its content and services sector saw a rise of 2%, while the software and platforms sector experienced a drop of 5%.
Adjusted EBIT was slightly down by 1%, coming in at £43.1m, while the company recorded a conversion rate of 65%, up from last year's 60%.
As part of its ongoing deleveraging strategy, LTG said it planned to make a voluntary debt repayment of $25m on 29 September, expected to yield an interest benefit of $0.4m in the fourth quarter.
Its balance sheet remained robust, with net debt standing at £108.4m at period-end on 30 June, narrowing from £119.8m at the end of December.
The net debt-to-EBITDA ratio currently stood at 0.9x, improved from the prior year's 1.1x, giving LTG leverage for accretive acquisitions.
Its board declared an unchanged interim dividend of 0.45p per share.
On the operational front, LTG said its diversified business model was behind its long-term contract successes, both in the software and platforms segment and with significant customers in the content and services sector.
Revenues from software-as-a-service (SaaS) and long-term contracts accounted for a significant 72% of first-half revenue - a slight increase from 71% in the first six months of 2022.
The company acknowledged the challenging macroeconomic environment, which it said was continuing to impact transactional and project-based operations.
There was a mention of one-time issues related to the integration of LEO within GP Strategies, which was resolved in July.
LTG said there had been a notable improvement in key performance indicators within GPLX since the second quarter.
Looking ahead, the firm said it remained optimistic about the resilience of its SaaS and long-term contracts.
However, it acknowledged a dip in transactional volumes due to the broader macroeconomic scenario and reduced demand for GP Strategies, particularly in China.
With initiatives to improve GPLX and a commercial transformation program, GP Strategies was projected to have an improved EBIT margin of approximately 17%.
For the 2023 financial year, LTG said its performance was set to align with analyst estimates, considering the updated forecasts for foreign exchange and share-based payments.
"LTG has delivered a resilient performance in a challenging macro backdrop, underpinned by our SaaS and long-term contracts, which represent 72% of first-half revenues," said chief executive officer Jonathan Satchell.
"Revenues, on an organic constant currency basis, were flat as a result of lower transactional volumes, as indicated in July.
"LTG remains uniquely placed to capture growth opportunities in a more-than-$100bn addressable market as a result of our scale and breadth of offering in digital learning and talent management."
Satchell said the firm's balance sheet supported investment and accretive acquisitions that fit its business model while allowing it to repay debt voluntarily.
"Demand from organisations to recruit, motivate and retain the best talent, allied with improvements from our commercial transformation programme in GP Strategies, support our confidence of meeting analyst estimates for 2023."
At 1342 BST, shares in Learning Technologies were up 1.45% at 69.9p.
Reporting by Josh White for Sharecast.com.