Fintel confident after robust first half of trading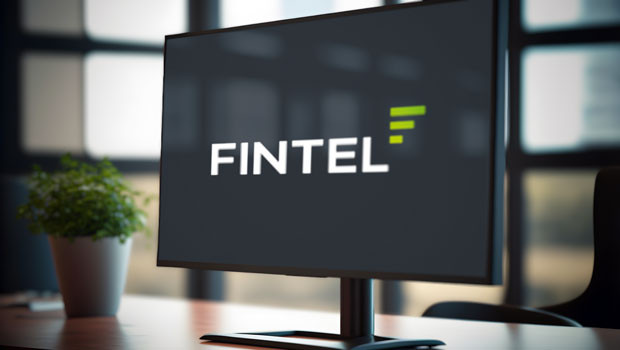 Financial technology and support provider Fintel reported a 2% rise in core revenue in its half-year results on Tuesday, to £27.6m.
The AIM-traded company said that its core revenue growth rate increased to 4% on a like-for-like basis.
Meanwhile, its core adjusted EBITDA rose 8%, landing at £8.8m, an improvement from £8.2m in the same period last year.
Software-as-a-service and subscription revenues improved by 6% to £18.8m and now constituted 68% of Fintel's core revenue.
The firm boasted a robust liquidity position, with cash reserves standing at £13.3m, a notable increase from last year's £7.6m.
That boost was credited to a consistently strong cash conversion of 104%.
Moreover, with the strength of its balance sheet and an undrawn £80m revolving credit facility (RCF), Fintel said it was poised to tap into both organic growth opportunities and potential mergers and acquisitions.
However, statutory revenue decreased slightly by 2% to £31.7m, which was put down to new net revenue recognition on a significant software reseller contract extension and a reduction in non-core business activities during the period.
Despite the investments made, adjusted EBITDA grew 3% to £9m.
Fintel also achieved an adjusted EBITDA margin of 28.3%, marking an increment of 130 basis points, thanks to its improved revenue mix and expansion of higher-margin business operations.
The company's adjusted earnings per share recorded a decline of 6% to 5p per share due to the nationwide rise in the corporation tax rate from 19% to 25%.
Still, acknowledging the robust nature of the underlying business, an interim dividend of 1.1p was proposed, showing a 0.1p increment from a year ago.
Looking ahead, Fintel said it was trading in line with the board's expectations.
The company said it anticipated sustainable organic growth, backed by the expansion of its offerings and an uptick in technology adoption.
With increased demand from favourable market dynamics, regulatory pressures, technology and insights needs, and market fluctuations, Fintel said it was optimistic about its medium-term growth prospects, especially with a qualified merger and acquisition pipeline supported by its enhanced financial resources.
"Fintel delivered a positive financial and operational performance during the first half of 2023 and continued to make significant progress in line with its strategic plan," said joint chief executive officer Matt Timmins.
"We have increased investment into our technology and service platform, with earnings enhancing acquisitions expanding our unique proposition and driving future growth opportunities.
"Our diverse client base and proposition, combined with the cash-generative nature of our business, provide resilience to tough market conditions and ensure we are well placed to capitalise on the growth opportunities arising from an evolving UK financial services landscape."
Timmins said current trading remained encouraging and in line with the firm's expectations.
"Together with the strength of our balance sheet and positive qualified merger and acquisition pipeline, we are confident of delivering further strategic progress and accelerating growth as we continue to inspire better outcomes for retail financial services."
At 1236 BST, shares in Fintel were up 4.28% at 208.55p.
Reporting by Josh White for Sharecast.com.