Clinigen performs well despite Covid-19 impact on H1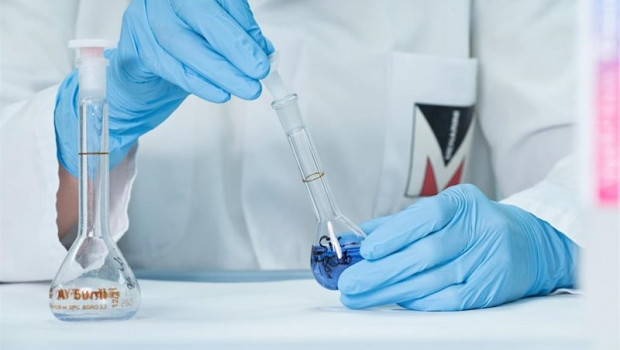 Pharmaceuticals products and services company Clinigen Group updated the market on its first half on Thursday, reporting that Covid-19 had continued to impact its business as global healthcare networks remained primarily focused on treating the pandemic and now also the roll-out of vaccines, delaying normal hospital procedures.
The AIM-traded firm said at the end of the six month period in December, it implemented its 'Brexit' solution and was continuing to offer an uninterrupted supply of product and service to patients in both the UK and the European Union.
It said net revenues for the six months ended 31 December were at least £230m, representing a 4% increase on a net constant currency basis and 3% on a reported basis compared to the prior year.
EBITDA was at least £54m, representing a decrease of 10% on a constant currency basis and a fall of 13% on a reported basis.
As the board had previously indicated, the company's operational leverage had decreased in the first half given the impact of Covid-19 and the expected change in its sales mix.
Prior guidance for 2021 full-year organic net revenue growth remained unchanged, with management continuing to expect growth to be at the lower end of the 5% to 10% medium-term range.
Net debt as at 31 December totalled £352m, representing leverage of 2.8x, which the board described as "meaningfully below" the group's temporary banking covenant of 3.5x.
Looking at its reorganisation during the period, Clinigen noted that it moved from three divisions being clinical services, unlicensed medicines, and commercial medicines, to two divisions dubbed 'products' and 'services'.
The board said that provided a number of benefits, as it aligned its internal structure with its end customers of healthcare professionals and pharma companies.
It also improved operational effectiveness and facilitated the ability to drive "more meaningful" revenue synergies, and provided a more simplified business model for external stakeholders.
"The team has worked incredibly hard to ensure the continuation of supply of essential medicines to healthcare professionals around the world in spite of the constraints caused by Covid-19," said group chief executive officer Shaun Chilton.
"Notwithstanding the impact of Covid-19 we have continued to deliver on our strategy in the first half as outlined by our robust top line performance."
Chilton said the reorganisation from three divisions to two had multiple benefits both internally and externally.
"It more intuitively aligns the structure of the group with our end-customers, will improve operational effectiveness and drive greater synergies within and between each division, ultimately benefiting patients.
"We believe it will also provide investors with a more transparent and simplified business model.
"Despite the uncertainties presented by Covid-19, we remain confident in an acceleration of the business into the 2022 financial year, not least given the business development wins already captured and our pipeline of new product opportunities, including Erwinase."
At 1150 GMT, shares in Clinigen Group were up 2.36% at 716p.