Advanced Medical Solutions inks new US partnership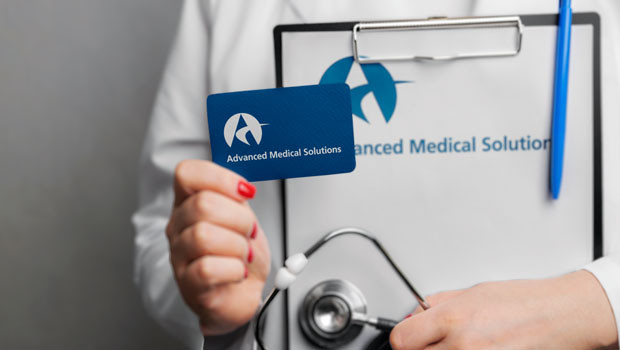 Tissue-healing technology specialist Advanced Medical Solutions announced a partnership with TELA Bio on Monday, which it described as a pioneering medical technology company renowned for its innovative soft-tissue reconstruction solutions.
The AIM-traded firm said the partnership would involve the commercialisation of 'LiquiBandFix8' in the US under the rebranded name, 'Liquifix'.
It said the collaboration promised an expansive commercial opportunity as TELA Bio undertook the task of marketing and distributing Liquifix throughout the US, facilitated by its specialist sales team.
The product's official launch was anticipated at the American Hernia Society annual meeting from 21-23 September.
AMS said the potential addressable market for the product was estimated to be worth $200m.
Located in Malvern, Pennsylvania, TELA Bio was reportedly recognised for its rapid growth and influential presence in the US medical technology market.
The company concentrated its products on improving the existing challenges associated with hernia repairs, abdominal wall reconstructions, and plastic reconstructive surgeries.
To cater to its burgeoning product range, TELA Bio was looking at expanding its sales force, aiming for between 75 and 80 representatives by the end of the year.
TELA Bio's progressive success was evident with its revenue of $41.4m in 2022, marking a 41% increase, and a mid-year 2023 revenue of $26.4m, up by 42%.
The company expected revenue to hover around $60m to $65m for 2023.
AMS said its collaboration with TELA Bio came at the end of an exhaustive selection process involving multiple potential partners.
The conclusion firmly positioned TELA Bio as the optimal choice, the board said, due to its harmonious vision, ambition, and strategy with AMS's objectives and future goals.
LiquiBandFix8, or Liquifix, was familiar to the market, having been effectively commercialised in European and several non-US regions, recording substantial growth from 2021 to 2023.
AMS said its experience with the product in those markets underscored the significance of specialist sales strategies, thus making TELA Bio the ideal partner for the US launch.
In June, the US Food and Drug Administration (FDA) granted Liquifix pre-market approval (PMA) for hernia repair surgeries.
Setting itself apart, the device employs drops of cyanoacrylate adhesive instead of sharp tacks, ensuring the mesh's secure placement inside the body during hernia surgeries.
It said the pioneering product promised a less invasive surgical approach, with potential benefits including reduced post-operative pain and patient complications.
"TELA Bio's rapidly growing sales presence in the US hernia repair market and its focus on new technologies complement AMS' strengths and aspirations to improve quality outcomes for patients and value for payers, making it the perfect partner to launch and commercialise Liquifix in the US," said chief executive officer Chris Meredith.
"The launch of Liquifix is a significant milestone and commercial opportunity for AMS, and we are very pleased to be working with a US partner that shares our vision and commitment to the benefits that the product can provide.
"In this respect, we believe that both companies are strongly aligned, and we look forward to a long and successful partnership together, starting with the preparations for the launch in the fourth quarter of this year."
At 1034 BST, Advanced Medical Solutions Group shares were up 0.44% at 182.4p.
Reporting by Josh White for Sharecast.com.