Sector movers: Defence stocks pace gains, BAE Systems keeps gaining altitude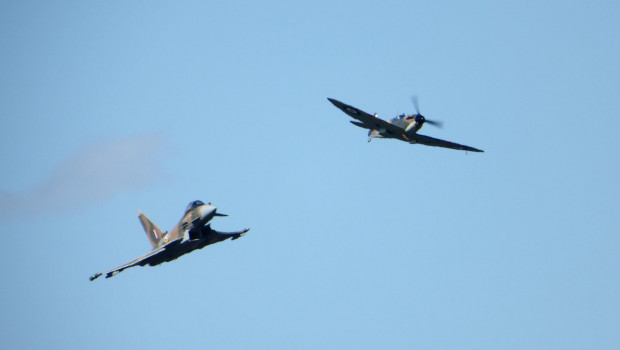 Aerospace and Defence paced gains in the stockmarket on Tuesday as the NATO summit in Madrid got under way with shares of Babcock, Rolls-Royce and BAE Systems all catching a bid.
Worth noting, shares of the latter were trading at all-time highs.
BAE shares were also catching a bid on the back of positive comments out of analysts at Deutsche Bank.
"In our view, an extra buy-back programme remains a possibility, especially as H2 business momentum and order intake should remain solid. Buy, PT: 860p," Deutsche analyst, Christophe Menard, said in a research note sent to clients.
Life insurers were also on the up, benefitting from rising stocks and longer-term Gilts.
There were also gains to be seen in the oil patch as Brent crude oil futures moved back towards the $120 a barrel area on the ICE.
The day before, the UAE's energy minister had said his country was already producing oil near maximum capacity.
Investors were also analysing talk at the latest G7 regarding the imposition of oil price caps for Russian exports.
Worth noting, price caps often had the result of restricting supply and doing the opposite for prices, although details around the proposals were light at the current stage.
Tobacco stocks were also wanted with analysts at Barclays pointing out that a ban on rival JUUL's e-cigarettes could double British American Tobacco's profits from its Vuse product.
In financial terms, BAT's e-cig losses in the US of nearly $350m in FY 2021 could turn into a profit of approximately $160m.
"With increasing prices, reduced trade margins and scale benefits in US e-cigs, we estimate BATS could grow US e-cigs EBIT to c$600mn+ in FY25.
"And with last week's developments in the US e-cig industry, BATS US e-cigs EBIT could be even higher."
Top performing sectors so far today
Aerospace and Defence 4,917.30 +3.26%
Life Insurance 6,759.59 +2.76%
Oil, Gas and Coal 7,375.03 +2.50%
Telecommunications Service Providers 3,247.11 +1.78%
Tobacco 37,906.60 +1.62%
Bottom performing sectors so far today
Electronic & Electrical Equipment 8,319.22 -1.02%
Software & Computer Services 1,637.16 -0.83%
Media 8,636.06 -0.45%
Travel & Leisure 5,937.93 -0.36%
Personal Goods 27,690.87 -0.33%