Vodafone warns on inflation as FY profits rise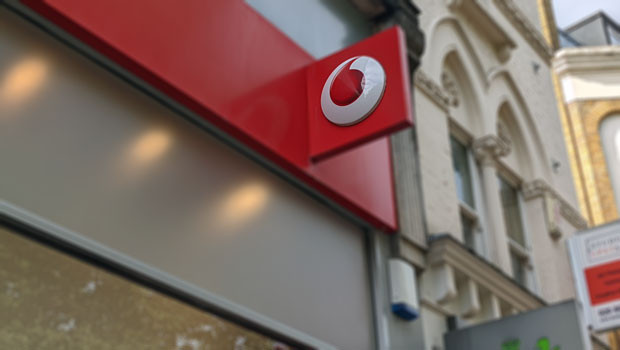 Mobile telecoms group Vodafone on Tuesday posted a 5% rise in annual profits as its German operations performed strongly, but warned that inflation was likely to hit current-year figures.
The company said core earnings came in at €15.2bn, up from €14.38bn in 2021. Group revenue increased by 4.0% to €45.6bn, driven by service revenue growth in Europe and Africa.
"The current macroeconomic climate presents specific challenges, particularly inflation, and is likely to impact our financial performance in the year ahead," Vodafone said.
Vodafone issued new guidance for 2023, forecasting adjusted core earnings of €15bn - €15.5bn, below average market forecasts of €15.57bn.
The company this week saw the arrival of state-controlled Emirates Telecommunications Group as its biggest shareholder after a £3.3bn raid on the UK group for almost 10% of its shares.
Now known as e&, the Abu Dhabi-based group said it had made the investment "to gain significant exposure to a world leader in connectivity and digital services" and did not intend to launch a takeover bid, a statement which blocks the company from making such a move for at least six months.
Chief executive Nick Read is under pressure to simplify Vodafone's structure and dispose of some operations in response to a sliding share price.
Sophie Lund-Yates, equity analyst at Hargreaves Lansdown, said that while Vodafone's underlying operational performance was "sturdy enough, the market was clearly expecting more".
"Subdued sentiment may well be coming from the warning that Vodafone isn't immune to the wider macroeconomic challenges we're seeing," she said.
"Emirates Telecommunications has said this isn't the beginnings of a takeover bid, and is supportive of Vodafone's position. The premium paid for the stake suggests there is indeed a lot of faith in a turnaround for the battered Vodafone group."
"While progress is steady, it's hard to get away from the fundamental truth for telecoms – there is very little to differentiate from competitors in any real way other than price. That keeps a lid on margins. Full year results haven't been a disaster, but they aren't exactly shiny either."