Vodafone full-year earnings slip on lower roaming revenue, handset sales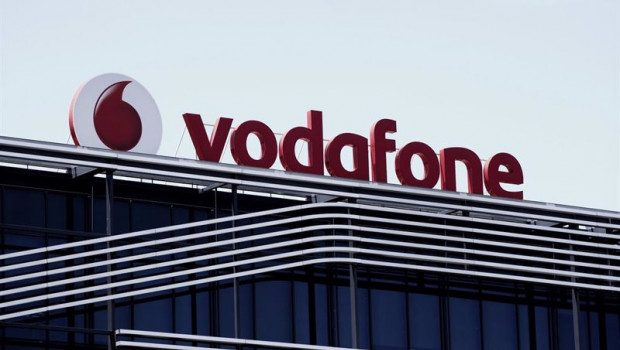 Mobile telecoms company Vodafone reported lower-than-expected adjusted core earnings on Tuesday as Covid travel restrictions hit roaming revenues and handset sales fell.
Full-year adjusted earnings before tax, interest, depreciation and aromatization (EBITDA) fell 1.2% to €14.4bn. Analysts had been looking for a 1% rise.
Revenue fell 2.6% to €43.8bn as underlying momentum and the benefit from the acquisition of Liberty Global assets in Germany and the Czech Republic was offset by the effects of Covid-19 on roaming and visitor revenue, as well as foreign exchange movements, the company said.
The Liberty Global purchase helped pre-tax profits rise to €4.4bn from €795m. Vodafone said it expected fiscal 2022 adjusted EBITDA to be between €15 - €15.4bn with adjusted free cash flow of at least €5.2bn.
Chief executive Nick Read said Vodafone finished the year with accelerating service revenue growth across its business, with a particularly good performance in its largest market, Germany.
The company's mobile customer base across Europe increased by 2% to 65.4m over the period, with contract churn, or the rate at which it is losing customers, easing from to 13.7% from 14.6%.
Vodafone's debt pile fell to €40.5bn from €42bn in the year to March. Free cash flow fell 11.9% to €5bn after boosting investment in its network during the pandemic.
Read has focused Vodafone on markets in Europe and Africa and spun off its mobile towers infrastructure into a separate business that it listed in Frankfurt in March. He said the next phase of his strategy would focus on driving shareholder returns through deleveraging, improving the return on capital, and committing to its dividend.
William Ryder, analyst at Hargreaves Lansdown said the results and cash flow outlook highlighted "the difficulties that come with large portfolio changes – they almost always cost more than you think".
"However, Vodafone's overall strategy makes sense to us and the focus on Europe and Africa should provide a balance between mature and growth markets going forward. But execution is always a challenge, and Vodafone now needs to deliver."