Vodafone confident on outlook after return to growth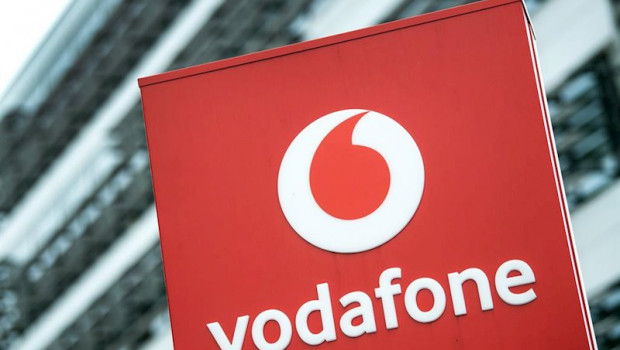 Vodafone said it was confident about the full-year outlook after its German business drove a return to organic growth in the third quarter.
Organic service revenue rose 0.4% in the three months to the end of December to €9.36bn (£8.3bn) compared with a 0.4% drop in the previous quarter. Organic service revenue rose 1% to €2.91bn in Germany, the FTSE 100 telecoms group said in an update.
Total revenue fell 4.7% to €11.2bn. Vodafone reaffirmed its guidance for annual earnings before interest, tax, depreciation and amortisation of between €14.4bn and €14.6bn.
Nick Read, Vodafone's chief executive, said: "I am pleased the group returned to service revenue growth in Q3 as a result of the continued commercial momentum across our business, including our largest market Germany. Our good trading performance underscores our confidence in the outlook for the full year."
Growth in Germany, Vodafone's biggest market, helped offset declines in other European markets including a 7.8% drop in Italy and a 0.4% decline in the UK. Organic service revenue rose 3.3% at the Vodacom African business and 12.3% in other markets such as Turkey and India.
Germany returned to growth after a 0.1% dip in the second quarter supported by higher variable usage during the coronavirus lockdown, a strong performance in business services and a smaller decline in roaming and visitor revenue.
Revenues in other European countries were hit by reduced roaming income with travel at a minimum because of Covid-19 restrictions and increased price competition in markets such as Italy and Spain.
Richard Hunter, head of markets at Interactive Investor, said: "Any improvements in a company of Vodafone's size are likely to be incremental, and the latest set of figures build on the progress being made. Less positively, total revenues are down, with the pandemic's effect on roaming and visitor revenues an obvious drag.
"Vodafone remains a cash generating behemoth … The dividend remains a key attraction and is comfortably affordable. The current yield of 6.2% is punchy and unusual in its size given the dividend restrictions which have been seen elsewhere."
Vodafone shares rose 2.8% to 130.86p at 08:32 GMT.