United Utilities revenue, profit fall in line with guidance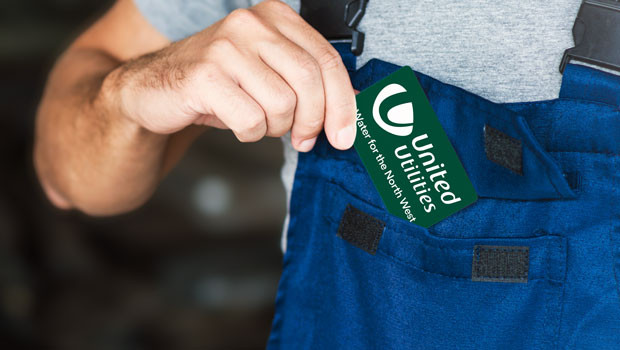 United Utilities reported a 2% decrease in revenue in its final results on Thursday, to £1.82bn, in line with its guidance.
The FTSE 100 water utility put the fall down to reduced consumption, which offset its permitted regulatory revenue increase.
It noted that around £40m of the reduction would be recoverable in two years under revenue control.
United Utilities recorded an underlying operating profit of £441m for the year ended 31 March, down from £610m in the prior year.
The firm said that was driven by lower revenue and the inflationary impact on operating costs, particularly in electricity and chemicals procurement.
Its underlying losses per share came in at 1.3p, swinging from earnings of 53.8p, which was attributed to the impact of inflation on debt indexation and the operating result.
United Utilities said its return on regulated equity for the fiscal year increased 3% to 11% in real terms, reflecting strong financing, outperformance in customer outcome delivery incentives (ODI), and favourable tax performance.
Those factors, the board said, outweighed its underperformance in total expenditure due to additional investments made in service and environmental improvements.
The company said it maintained a robust balance sheet, with its regulatory capital value up 10% at £14bn.
Its regulatory capital value gearing stood at 58%, slightly lower than the prior year's 59%, but within the company's target range of 55% to 65%.
The company received ODI rewards in line with guidance, amounting to approximately £25m for the 2023 financial year.
A recommended final dividend of 30.34p per share was proposed, which would result in a full-year dividend of 45.51p - up 4.6% year-on-year, in line with the firm's policy.
"Despite a challenging year of cost pressures, we have delivered our best ever performance on a range of measures that matter most to customers, including leakage, water quality and serious pollution incidents," said the new chief executive officer Louise Beardmore.
"To help ease cost of living pressures, we have provided financial support to over 330,000 customers so far this regulatory period and have continued to play a key role in the wider economy of the North West, supporting 22,000 jobs across the region."
Beardmore said she understood and "shared concerns" about the use of storm overflows, adding she was "committed to respond" to such challenges.
"We have already achieved a 39% reduction in reported activations since 2020, but we need to go faster and drive a step change in performance.
"We have won support from regulators and are able to make an early start on over £900m of investment.
"This will allow us to commence work now on one third of the overflows we are targeting in our AMP8 plans."
At 0930 BST, shares in United Utilities Group were up 1.13% at 1,026.5p.
Reporting by Josh White for Sharecast.com.