Underlying profits slide in first half at National Grid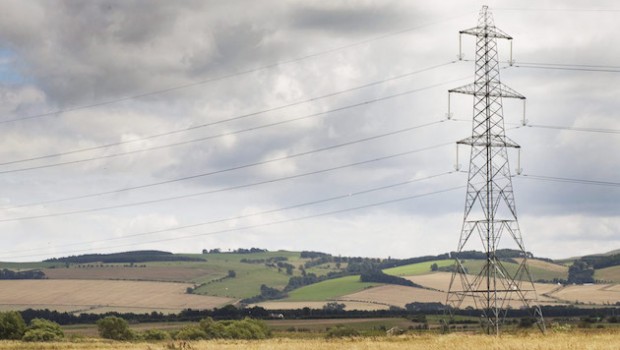 National Grid reported a 12% fall in its first half underlying operating profit on Thursday, to £1.1bn, while its underlying earnings per share slid 14% to 17.2p.
The FTSE 100 company said its underlying earnings per share were down 14% at 17.2p for the six months ended 30 September.
It said that reflected higher Covid-19-related costs including US bad debts, and storm costs, partly offset by improved UK gas transmission and US revenues
Its statutory operating profit was up 13%, however, at £1.1bn, while its statutory earnings per share were 51% higher for the period at 17.1p, reflecting mark-to-market remeasurement gains
National Grid made a total capital investment of £2.6bn in its first half, which was down 6%, as stronger investment was offset by the non-recurrence of the Geronimo acquisition.
The board declared an interim dividend of 17p per share, in line with its policy and up from 16.57p per share in the prior period.
Looking at the full financial year, National Grid said it was assuming a Covid-19 underlying operating profit impact of about £400m.
On the operational front, National Grid said it submitted its "comprehensive response" to Ofgem's RIIO-2 draft determination consultation during the period, and progressed a way forward on addressing downstate New York gas supply constraints.
It continued positive discussions with the New York Public Service Commission on new rates for the KEDNY-KEDLI business, filed for new rates for Niagara Mohawk, with filing for Massachusetts Gas taking place on 13 November.
The construction of three interconnectors also remained on track, the board said.
"In the first half of this year we delivered strong operational performance whilst managing the impact of Covid-19 costs on our financial results," said chief executive officer John Pettigrew .
"We have continued to ensure safe, reliable networks and have delivered on our investment programme through the pandemic.
"With the launch of our responsible business charter, we have underlined our commitment to our environmental goals, whilst supporting employees and communities across our jurisdictions."
Pettigrew said looking ahead, the group was "well-positioned" to manage the ongoing Covid-19 uncertainty, with its full-year financial guidance unchanged.
"Our focus remains on agreeing regulatory settlements, and to help shape the energy transition as we look to enable decarbonisation of power, transport and heat."
At 0916 GMT, shares in National Grid were down 1.1% at 950.2p.