Topps Tiles tumbles after profit warning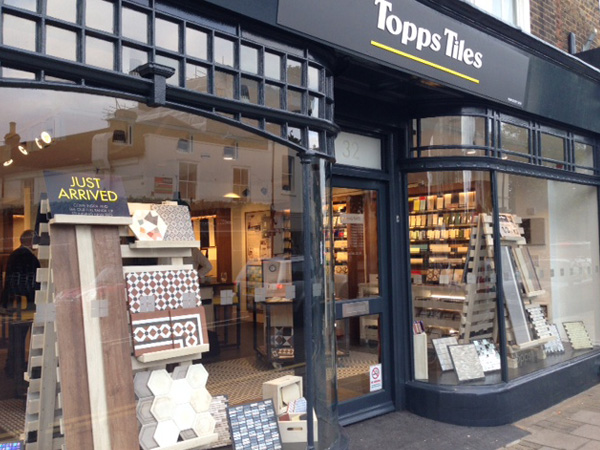 Shares of Topps Tiles tumbled on Thursday after it warned on profits amid continued weak home improvement spending.
The tile specialist said trading in the first quarter, which ended on 28 December 2019, was impacted "significantly" by political and economic uncertainty in the run up to the general election, with retail like-for-like sales down 5.4%.
Trading in the first eight weeks of the second quarter has remained challenging, it said, with retail like-for-like sales in the eight weeks to 22 February 2020 down 5.5%.
"With most of the period complete, the group now expects that first half profit will be significantly below the prior year level," it said. As a result, adjusted pre-tax profit for the 53 weeks to 3 October 2020 will be "materially below" the bottom end of the current range of market expectations of £13.5m to £14.5m.
Chief executive officer Rob Parker said: "While UK housing market indicators have shown an encouraging improvement in the period since the general election, these traditionally have a lagged impact on our trading and we would not expect to see any benefit from these until later into the second half - our performance during this period will be key to the outcome for the year as a whole.
"We remain confident that our market-leading retail offer and recently established commercial operations give us a strong platform from which to deliver sustainable growth over the medium and long term."
At 1020 GMT, the shares were down 24% at 60p.
House broker Liberum downgraded its stance on shares of Topps Tiles to 'hold' from 'buy' and cut the price target to 65p from 85p after the update.
"We assume no improvement through H2, which means cuts to our profit forecasts of circa 50%. Housing transactions showed a marked step-up in January, but whether this becomes a trend is, as yet, unknown and given the typical 6-9 months lag to any repair, maintenance and improvement pick-up, we have set forecasts prudently.
"At this stage, we move to hold, awaiting signs of a return to positive momentum in the P&L."