Tiscis's new designs boost Burberry sales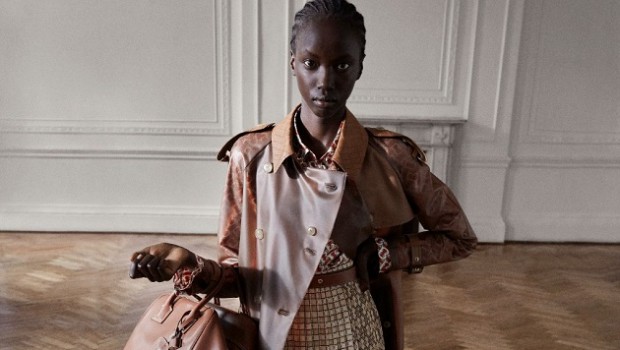 Luxury fashion brand Burberry posted a jump in first-quarter sales on Tuesday as it enjoyed a good response to a collection by new chief designer Riccardo Tisci and a solid performance in China.
In the 13 weeks to 29 June, comparable store sales rose 4%, double what analysts were expecting, with growth led by new product.
The company said Asia Pacific saw high single-digit percentage growth, driven by mainland China, which saw mid-teens growth. Meanwhile, Europe, the Middle East, India and Africa grew by a low single-digit percentage, supported by tourist spend, particularly in the UK. Growth in the Americas was flat.
Burberry maintained its guidance for 2020 of broadly stable top line and operating margin at constant exchange rates and reiterated its belief that there will be a more pronounced weighing of operating profit in the second half relative to the first than in the previous year.
Chief executive officer Marco Gobbetti said: "This was a good quarter in our multi-year journey to transform Burberry. We increased the availability of products designed by Riccardo, while continuing to shift consumer perceptions of our brand and align our network to our new creative vision. The consumer response was very promising, delivering strong growth in our new collections.
"We are on track with our plans and we confirm our outlook for FY 2020."
At 0925 BST, the shares were up 8.6% at 2,161p.
Russ Mould, investment director at AJ Bell, said: "It's been a while since Burberry has had some really good news and we've now got some.
"While the business is understandably pleased about the quarter, fashion can be a fickle industry and so Burberry still faces the risk that consumer tastes suddenly shift in favour of a different fashion seller.
"The future lies in improving pricing, making sure costs don't get out of control, improving stores and making sure new collections have long-lasting appeal. The turnaround story still has a long way to go and one positive quarter is not a reason to declare the business fixed."