Speedy Hire launches £30m share buyback as revenue grows further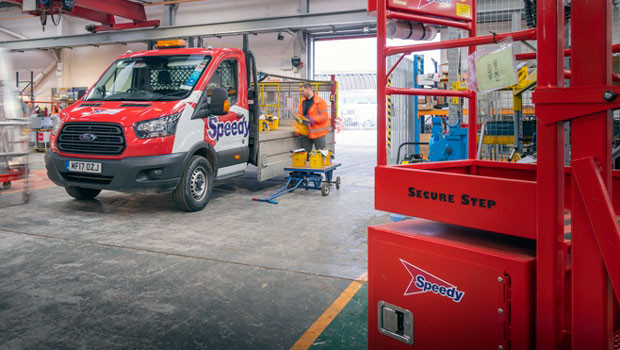 Tools and equipment rental provider Speedy Hire said in a trading update on Thursday that the positive trading momentum in its first half continued into the third quarter, including further contract wins and renewals.
The London-listed firm said UK and Ireland hire revenue for the nine months to 31 December was 4% higher year-on-year.
Hire revenue in January to date was 7% ahead of the corresponding period in the 2020 financial year.
The group said it had invested £61m in its hire fleet in the year-to-date, in response to strong demand.
Consistent with its strategic goals, the company said investment was focussed on "sustainable products".
Asset utilisation rates for the year to date were 57.1%, which was about 1.4% ahead of the comparable period in the 2020 financial year.
Speedy Hire said it expected to report results for the year in line with its expectations.
In a separate announcement on Thursday, Speedy Hire also launched a share buyback programme of up to £30m.
At the time of its half-year results in November, the board started a review of the medium-term capital needs of the group, and considered potential returns to shareholders.
The board said on Thursday that it considered a £30m share buyback programme was prudent, reflected the cash generative ability of the group, and maintained a "strong" balance sheet consistent with its capital allocation policy.
"I am pleased to report that our positive trading momentum has continued with further revenue growth in the third quarter," said chief executive officer Russell Down.
"Market demand has resulted in increased utilisation rates, on an enlarged hire fleet following accelerated capital expenditure.
"Overall results for the year are expected to be in line with the board's expectations."
At 1205 GMT, shares in Speedy Hire were up 4.54% at 59.17p.