Speedy Hire and Niftylift to develop low-emission access platforms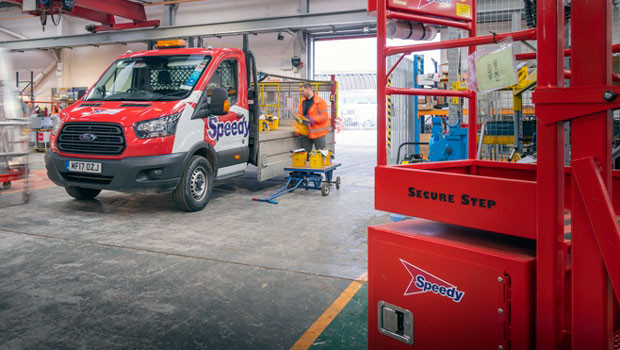 Speedy Hire announced a multimillion-pound partnership with Niftylift, a global mobile elevating work platform manufacturer, on Tuesday.
The London-listed firm said the collaboration was aiming to introduce the world's first hydrogen-electric powered access platform, offering a sustainable solution to the UK construction and related sectors.
It said the partnership between the two British companies would involve the design, manufacture, and market launch of zero-carbon access platforms.
As part of the three-year agreement, Niftylift would exclusively manufacture and supply the hydrogen-electric lifts at its Milton Keynes facility to Speedy Hire, along with an additional fleet of Niftylift hybrid powered access platforms.
The partnership was valued at £9m for the first year.
Speedy Hire explained that the technology behind the hydrogen-electric powered access platform was developed through a joint initiative between the two companies.
The solution would address the urgent need for reducing emissions in the construction, infrastructure, and related sectors while remaining commercially sustainable.
It said the first hydrogen-electric powered access platform would be manufactured by Niftylift and delivered to Speedy Hire's innovation centre in Milton Keynes in July.
The board said the UK construction sector was under increasing pressure to lower emissions, with the government mandating reductions in carbon emissions.
As a result, construction firms were seeking sustainable products and services that contribute to their net zero commitments.
Major contractors were reportedly demanding low and zero-emission solutions as part of their supply chain requirements, leading to the development of green procurement policies.
Such policies prioritise the selection of eco-friendly materials and approaches when choosing suppliers.
Additionally, sustainability reports detailing environmental impact reduction and social value were being increasingly required in project bids.
Currently, 44% of Speedy Hire's itemised hire range comprised sustainable products.
The company said it had experienced increased customer demand for its sustainable solutions, with 53% of its revenue generated from 'eco products' in the last financial year.
"We have a strong history of leading the market in combining product innovation and sustainability, and our collaboration with Niftylift is yet another example of that," said chief executive officer Dan Evans.
"This world-first technology is a game changer for UK construction companies, enabling them to start using equipment powered by a zero-emission fuel such as hydrogen.
"Our investment into this partnership with Niftylift enables us to accelerate the sustainable and technological evolution of the sectors we operate in and supports our ambitious plan to become a net zero business by 2040, 10 years ahead of the government target."
At 0913 BST, shares in Speedy Hire were up 0.27% at 36.3p.
Reporting by Josh White for Sharecast.com.