SIG begins to reopen selected UK sites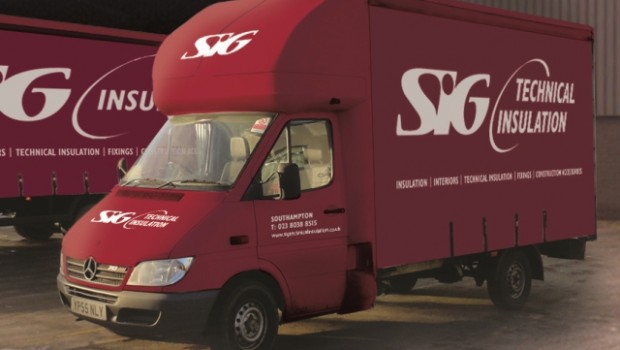 Building materials supplier SIG updated the market on the latest impacts of the Covid-19 coronavirus pandemic on Thursday, confirming that it had started to reopen selected sites in the UK as demand increased.
The London-listed firm had announced the temporary closure of the majority of its UK operations on 30 March.
That included all locations across its distribution and roofing businesses, except for six sites in Edinburgh, Manchester, Birmingham, Bristol, Rayleigh and London.
From those sites, SIG said it was able to serve critical and emergency projects for the NHS, and across the energy and food sectors.
"Throughout this time, the group remained committed to preserving the safety of its employees, customers and suppliers," the board said in its statement.
"Where operations continued, Government guidelines were strictly observed to ensure adherence to social distancing, cleaning and hygiene standards."
In the last week, as demand began to increase across the industry, the group said it had started reopening selected sites across its distribution and roofing businesses, in a bid to provide greater support to customers and offer increased access to products and services.
It said 15 sites were now open across the distribution business, and 20 were open across the roofing business.
The group said it was currently planning for the majority of its sites to be open by mid-May.
"In preparation for the lifting of UK government restrictions, we are regularly reviewing operations and considering the measures we will require to ensure the safe return of our employees and a return to fully operational businesses across the UK," SIG explained.
In France, SIG said all of its sites were open, and trading had gradually increased during April as French government guidelines encouraged more of its customers to resume trade.
The firm had also remained open in most of its other countries, with trading continuing on a "near-to-normal" basis in Germany, the Netherlands and Poland, all within local government guidelines in each country.
In Ireland, it said it had followed strict government instructions and remained closed, except for a small number of sites supporting critical and emergency projects.
As in the UK, the company said it was currently planning for the majority of Ireland sites to be open by mid-May.
Looking at its costs, SIG said it had taken "decisive action" to manage its operating cost base.
"With the temporary closure of operations in the UK and Ireland, the group has accessed the UK government's Coronavirus Job Retention Scheme and furloughed approximately 2,000 employees across its sites and support functions," the board said.
"It was announced on 30 March that, as a temporary measure from 1 April, the board of directors would take a pay reduction of 50% and the group executive leadership team a pay reduction of 20%.
"Additionally, the majority of our UK and Ireland employees are currently temporarily taking lower pay until the UK and Irish businesses reopen."
The company also took "definitive action" to eliminate discretionary spend, while ensuring the business adapted to new, flexible ways of working with increased remote technology measures implemented to facilitate communication with employees, customers and suppliers.
As a result of "strengthened" cash control measures, SIG said it had been able to preserve its liquidity position and, at the close of business on 24 April, it held cash of £142m.
The group remained in dialogue with its lending group in order to release additional liquidity as required, the board explained.
In addition, SIG said it was making use of tax relief, as well as accessing other available government measures.
"Following the recent joint regulatory guidance from the FCA, the FRC and the PRA regarding reporting timeframes, SIG confirms that it will publish its 2019 full-year results on 28 May," the directors said on Thursday.
"The company's annual general meeting will be held on 30 June.
"The company confirms that there is no change to its guidance for underlying profit before tax for the year ended 31 December 2019 of £42m."
At 1338 BST, shares in SIG were up 5.68% at 23.5p.