ShoreCap puts C&C Group under review after CEO departs, €25m hit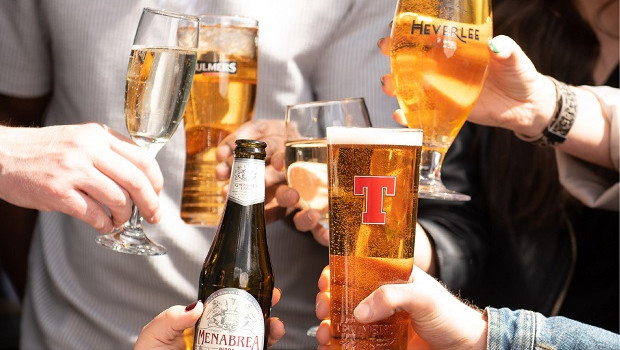 Analysts at Shore Capital have put their 'buy' recommendation on Magners cider maker C&C Group under review after the company announced the departure of its CEO and a €25m hit from problems implementing a software upgrade at its Matthew Clark and Bibendum (MCB) unit.
"We believe that there is a lot to take in with today's announcement, not only the continued Enterprise Resource Planning (ERP) system issues and the CEO departure, but also the difficulties the group has faced over the last year, with profit recovery proving more challenging than anticipated at the start of the year," the broker said in a note to clients.
It added that it was waiting for "greater clarity on systems issues and underlying trading development, with the full year results due next Wednesday".
"Even so, we believe that there is a lot to like in C&C, with leading brands and the unique proposition of distribution-led model, which arguably not being reflected in the current valuation of c6.5x FY23F EBITDA."
The company, which makes other ciders and also distributes China's Tsingtao beer among others, on Friday said CEO David Forde would be replaced by chief financial officer Patrick McMahon.
C&C said it had "encountered significant challenges" in implementing the ERP changes at MCB.
"The implementation process has taken longer and been significantly more challenging and disruptive than originally envisaged, with a consequent material impact on service and profitability within MCB," it added.
"There is expected to be a consequential increase in working capital in full-year 2024, however leverage is expected to remain within the group's stated range of 1.5x to 2.0x."
Excluding the impact on MCB, C&C said it was currently performing in line with management expectations for the full year and reaffirmed guidance of operating profit of €84m and a reinstatement of dividend payments to shareholders for the 2023 fiscal year.
Reporting by Frank Prenesti for Sharecast.com