Senior pulls guidance and suspends dividend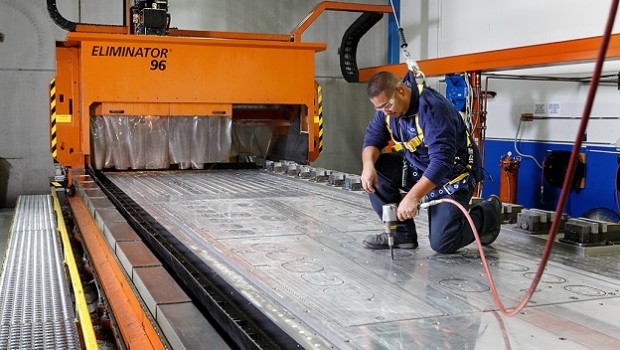 Manufacturing and engineering company Senior updated the market on Thursday, saying that since the release of its 2019 results it had been closely monitoring the development of the Covid-19 coronavirus pandemic.
The FTSE 250 company said that the health and safety of its employees was its highest priority, saying it was providing best practice guidelines to all of its businesses and were following national and local government instructions and guidance in the multiple jurisdictions in which it operates.
It said it had paid special attention to those in its community who were most vulnerable, claiming it was doing all it could to support our employees during this unprecedented crisis.
Senior said that it had also implemented "detailed and flexible" business continuity plans for each of its operating businesses.
Daily oversight of these plans and actions is being undertaken by senior executives, chaired by the group chief executive officer.
"It is clear that the coronavirus is causing macroeconomic disruptions to our end markets and their respective supply chains," Senior's board said in their statement.
"Until the extent and duration of the disruption is better understood, the board believes that taking actions to conserve cash is the most prudent way to manage through the crisis, including curtailing capital expenditure, tight management of our working capital and further cost cutting actions.
"In the circumstances, given the increasing level of uncertainty, the board is no longer recommending the payment of the 2019 final dividend of 5.23p per share at the forthcoming annual general meeting.
As at 31 December, the company's committed borrowing facilities were £305m, with an average maturity of 4.4 years, and the group having headroom of £159m under those committed facilities.
Leases capitalised on the balance sheet from the adoption of IFRS 16 of £84m at 31 December did not form part of the definition of debt under the facilities, and did not impact the group's lending covenants.
"We have two covenants for these facilities - net debt-to-EBITDA must not exceed 3.0x," the board said, adding that as at 31 December the ratio was 1.1x.
"Interest cover must be higher than 3.5x," it added, explaining that as at the end of 2019 that was 16.9x.
"We continue with our restructuring plan, which is delivering the expected benefits.
"This is an on-going process and we are actively monitoring events and will take further action as appropriate."
Senior added that trading in the first two months of the year had been in line with our expectations.
"However, while we anticipate the structural long-term drivers of our end markets remain in place, trading for the rest of 2020 will be impacted.
"As a result, we are suspending guidance for 2020."
At 0913 GMT, shares in Senior were up 0.4% at 75.4p.