Sabre Insurance keeps foot on clutch as dividend tops forecasts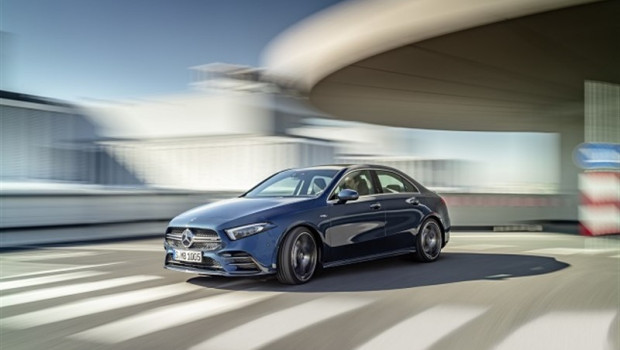 Sabre Insurance declared a final dividend of 6.8p and a special dividend of 6.0p after the non-standard motor insurance underwriter's first full year as a listed business, where the focus was on "underwriting profitability over growth".
Sabre, which focuses on insuring drivers with higher than average premiums such as younger people with no credit history and supercar owners, saw adjusted profit before tax decrease 3.1% to £61.9m but lifted statutory PBT 10.6% to £61.4m. Both measures of PBT were slightly lower than analysts expectations.
The total dividend for the year of 20p, including the special dividend, was better than the 19p consensus and left the solvency capital ratio at a healthy 161% at year-end, the top of the target range.
Chief executive Geoff Carter said: "Against the backdrop of what have been competitive underlying market conditions during the year, we have stuck to our core principle of focusing on underwriting profitability over volume growth."
The combined operating ratio improved to 70.6% from 68.5% over the year, which was better than the target Carter had set and just ahead of forecasts, while organic capital generation saw the year-end solvency coverage ratio of 213% before the payment of the dividend.
He said the profitability had driven the strong capital generation allowed the return of excess capital via the special dividend, whilst maintaining our solvency ratio above the preferred range of 140-160%.
"From an operational perspective, we have continued to make excellent progress, building on our competitive strengths with the introduction of new rating factors and data sources while exploring new, complementary product lines and maintaining our focus on customer service," he said.
Looking ahead, he said there was "uncertainty around the market dynamics", but that Sabre, which sells via brokers and direct brands including Go Girl, Drive Smart and Insure2Drive, would continue to take a prudent approach to monitoring and responding to potential changes and trends in the industry.
"We are confident that by maintaining our absolute focus on underwriting discipline - treating volume as an output not target - we will continue to deliver strong profitability and attractive, consistent returns for shareholders and are well positioned to take advantage of growth opportunities at the appropriate time."
Sabre shares, which floated in December 2017 at a price of 230p and have since topped 300p, were down 3% to 284p on Thursday morning.
With the solid core operating ratio, profits and cash returns, broker Peel Hunt said this reflected "the attractive margins Sabre is able to generate relative to the rest of the sector thanks to the co's on the non-standard auto market".