Restaurant Group creditors vote for deal to close 125 sites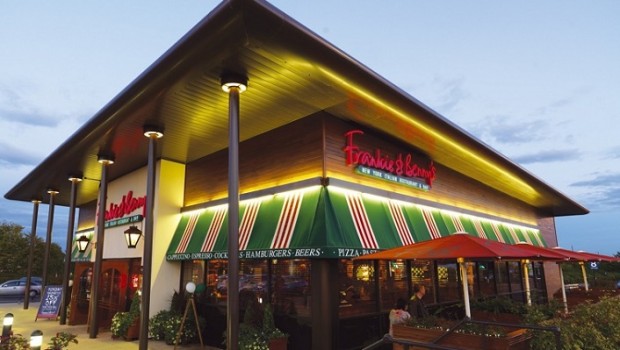 The Restaurant Group's creditors have voted in favour of a company voluntary arrangement (CVA) that will close 125 eateries and allow the company to seek cheaper rents for other sites in its Frankie & Benny's chain.
The owner of Wagamama put 210 of its less successful restaurants into a CVA on 10 June. The closures will mainly affect Frankie & Benny's branches and will put up to 3,000 jobs at risk.
The Restaurant Group said more than 82% of all creditors voted for the CVA, passing the 75% approval threshold and that 65% of unconnected creditors approved the proposal - more than the 50% required. There is a 28-day period for a creditor can apply to court to challenge the CVA.
Excluding sites for closure, the leisure business will be left with 160 restaurants and the company will seek cheaper rents on 85 that are underperforming.
Andy Hornby, the company's chief executive, said: "These are exceptionally challenging times for our sector and TRG is extremely grateful for the support shown by our creditors in today's vote. The approval of the CVA is a critical component in ensuring the future prospects for our Leisure business."
The leisure business comprises restaurants at or close to cinemas and shopping centres. The cuts will not affect Wagamama, the company's main focus since the acquisition in late 2018, airport outlets or the company's pubs.
Frankie & Benny's and other Restaurant Group brands such as Chiquito's were already struggling to stand out amid a glut of casual dining restaurants before the Covid-19 crisis shut all branches and threatened the sector's future. Hornby is accelerating plans to shift away from tired brands and concentrate on Wagamama, the popular Asian chain.
The Restaurant Group's shares rose 4.5% to 60.53p at 15:41 BST. Analysts at Citi reiterated their 'buy' rating on the shares but cut their target price to 75p from £1. They predicted a gradual recovery after restaurants are allowed to open from 4 July.
"The unknown element will be consumer appetite to visit restaurants," Citi said, advising clients to buy the shares and "take the medicine then wait for the recovery".