Pennon said to be planning sale of Viridor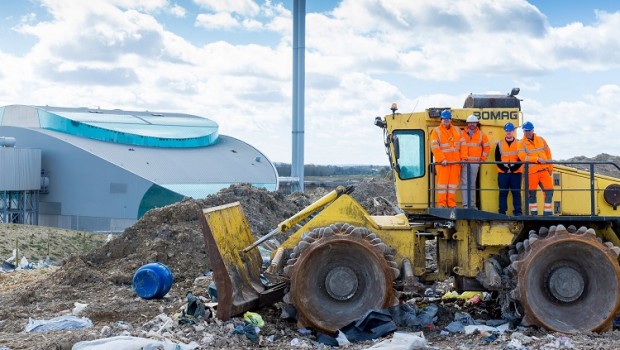 Shares of South West Water owner Pennon surged on Monday following reports that it was preparing to sell off its Viridor waste management business after a bid from US private equity firm KKR.
According to the Sunday Telegraph, the £4bn KKR bid was made in early 2019 and subsequently rejected. It was understood that investment bankers from Morgan Stanley and Barclays have now been appointed to sell Viridor.
Advisers were said to be in the process of formally kicking off the auction, having only taken informal soundings from prospective bidders to date.
At 1250 GMT, Pennon shares were up 6% at 1,067.50p.
RBC Capital Markets analyst Alexander Wheeler said: "Within our current 875p price target for Pennon we value Viridor at around £3.2bn, however taking into account newer near-term growth projects, namely the recently announced energy recovery facilities with Grundon Waste Management in West Sussex, alongside further opportunities in plastics recycling, we believe a 'live' fundamental Viridor valuation is closer to circa £3.5bn.
"This implies a premium of about 12.5% on sale of the asset, which would be about 10% positive to Pennon's share price, despite the fact that the share price has already performed strongly post the strategic review announcement in September.
"A key point would be what Pennon would do with the funds following a sale of Viridor with no significant investment required in the water business outside of the PR19 plan, as such it may be that some of this is given back to shareholders in the form of a special dividend.
"We estimate debt outside of the water company in Pennon is £1.7bn, and hence net proceeds (depending on tax implications) could be up to £2bn, and around 450p a share, which could need to be returned to shareholders."