Ofgem unveils £21bn package to boost electricity networks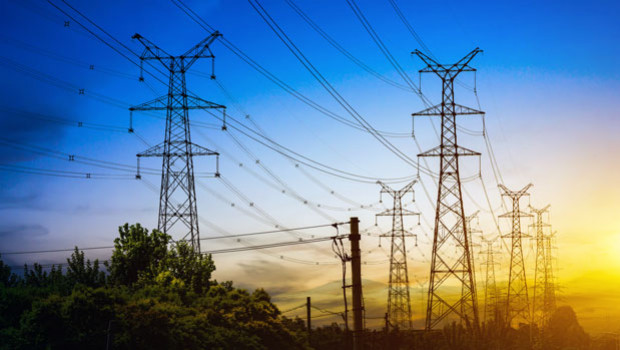 Ofgem, the energy regulator, has unveiled a £21bn package to upgrade the UK's regional electricity networks, but insisted that household bills will not rise as a result.
Ofgem sets the revenues that each of Britain's 14 distribution network operators - which are owned by six companies - can earn from charges on consumers' energy bills. Currently, the average customer pays around £100 per year to help operate and maintain local grids.
On Wednesday, Ofgem laid out its plans for the next five years, covering the period from April 2023 to March 2028.
Ofgem said its proposed £20.9bn package, including £2.7bn of upfront funding to boost grid capacity, would enable the transition to a cleaner, "home-grown, low carbon energy system", including reduced power cuts, better innovation and support for vulnerable and low-income households.
But it insisted that consumers, already hard hit by soaring energy bills on the back of record wholesale prices, would not be expected to fund the package. Instead, Ofgem is proposing "tough efficiency targets for the networks along with a share reduction in their allowed rate of return, meaning less of consumers' money goes to company profits".
Jonathan Brearley, chief executive, said: "Ofgem's job is to ensure networks have achievable and affordable plans that will attract the investment needed for a more resilient energy network, and achieve the government's net zero ambition at the least cost to the consumer.
"We're confident that the five-year plan we've outlined will help build the world class energy infrastructure needed to connect consumers to reliable, cleaner energy at an affordable price."
National Grid said: "We are working through the detail of these draft determinations, in particular the proposed reduction in total expenditure across each operating company." It added that it would "work hard with Ofgem to ensure we agree a price control that meets the outcomes our customers have asked of us".
SSE Group, which owns Scottish and Southern Electricity Networks Distribution, called Ofgem's initial proposals "tough and stretching", adding: "Work is required to ensure the final settlement fully reflects customer and stakeholder needs."
Russ Mould, investment director at AJ Bell, said: "Utility companies are not exactly jumping with joy at Ofgem's new electricity distribution price controls proposals.
"Energy providers would argue that they are under pressure to invest heavily to improve infrastructure, make sure they supply network is resilient, and that everything is being done to hit net zero targets.
"The regulator will have to tread a fine line between making sure the country's energy network is robust and efficient while also being fair to the operators, so they can do their job and make a small bit on the side. It's the size of that cake that remains the sticking point."