National Grid earnings fall as it sees 'strong' growth in assets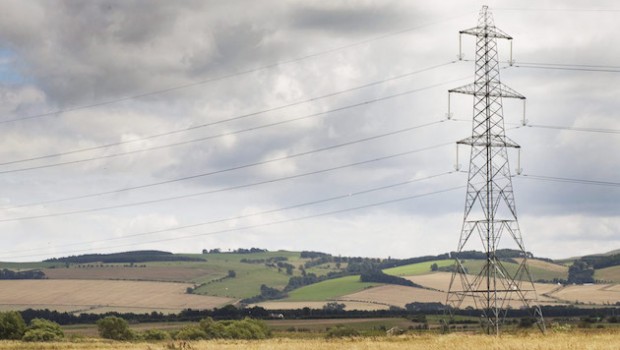 National Grid reported a 2% fall in its underlying operating profit to £3.4bn in its full-year results on Thursday, or 4% at constant currency, explaining that it reflected the expected return of Avonmouth allowances and US tax reform, partially offset by higher property profit and favourable US legal settlements.
The FTSE 100 energy infrastructure operator said its statutory operating profit for the 12 months ended 31 March was down 18% to £2.9bn, with underlying earnings per share rising 5% to 58.9p, reflecting a lower share count.
Statutory earnings per share stood at 44.3p, which the board said was due to exceptional charges at Massachusetts Gas, new efficiency programmes, and the cancellation of nuclear connection agreements.
Group return on equity was 11.8%, compared to 12.3% in the 2018 financial year, with the board recommending a full-year dividend of 47.34p.
On the operational front, National Grid made £4.5bn of capital investment during the year, leading to "strong" asset growth of 7.2%.
The sale of the Cadent local gas network was expected to complete in June, with £2bn in equity proceeds.
It said it made "good" regulatory progress in the US, with all of its companies now operating under refreshed rates, adding that it also launched new cost efficiency programmes in both the UK and the US.
"Significant" progress was also said to have been made on the interconnector portfolio, and a major milestone achieved for the property business with sale of the Fulham site to the St William joint venture.
National Grid also said it had reached agreement on new employment terms with unions in Massachusetts Gas.
"We made good strategic progress across the Group last year, delivering £4.5bn of investment driving strong asset growth of 7.2%, all while maintaining reliability and safety across all of our networks," said National Grid chief executive John Pettigrew.
"During the year we launched new efficiency programmes to become a leaner, more agile organisation.
"In the US, we continued to make good regulatory progress and we reached agreement on new employment terms with unions in Massachusetts Gas."
Pettigrew said the firm delivered "good returns" in the UK, and made "significant progress" on its interconnector portfolio, adding that it also took its first step into developing US renewable generation with the agreement to acquire Geronimo Energy.
"Looking ahead, we will continue to contribute to the important regulatory agenda in the UK and the US, to create value for shareholders, and play a central role in driving decarbonisation.
"Having delivered almost £640m of savings for UK customers over the last six years, efficiency remains a key focus as does continued investment, which will increase to almost £5bn each year for the next two years.
"We remain on track to achieve asset growth at the top end of our 5-7% range in the medium term."