Moonpig hails record Mother's Day performance, backs FY guidance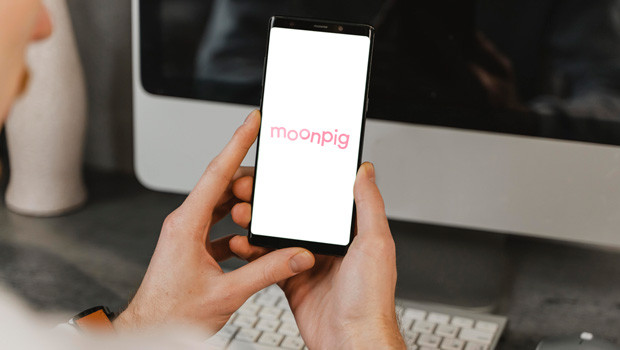 Online greeting cards and gift retailer Moonpig backed its full-year guidance on Thursday as it hailed a record Mother's Day performance.
The company said trading has been resilient across the second half of the year to date and it recorded its largest ever week of sales in the UK ahead of Mother's Day.
As a result, its expectations for the year to 30 April 2023 are unchanged. It continues to expect revenue of around £320m, while adjusted EBITDA guidance also remains unchanged.
Moonpig said that while it remains "mindful of the macroeconomic environment", it expects revenue to be in growth across FY24, with the rate of growth weighted towards the second half of the year.
Chief executive Nickyl Raithatha said: "Today's update is testament to the resilience of our business model, as demonstrated by a record UK Mother's Day. Moonpig Group's leading market positions, strong customer retention, high profitability and robust cash generation equip us to navigate all stages of the economic cycle.
"We are excited to return to revenue growth in the year ahead, underpinned by continued investments in our technology, marketing and operational capabilities. As the clear online leader in greetings cards, Moonpig Group is well positioned to benefit from the long-term structural market shift to online."
At 1515 BST, the shares were up 10.7% at 125.75p.
Russ Mould, investment director at AJ Bell, said: "Many people had been quick to write off Moonpig as a Covid winner and a post-pandemic loser. Plenty of companies saw a boom in trading as people were stuck at home in 2020 and 2021 but lost their mojo as the world returned to normal.
"Moonpig's latest trading update proves this theory wrong for the card seller thanks to a sales boom around Mother's Day.
"However, there are still reasons to be slightly sceptical. It says growth will be weighted towards the end of its new financial year, i.e., the six-month period ending 30 April 2024. That emphasises how it is a seasonal business with calendar events such as Christmas, Valentine's Day and Mother's Day key sales drivers."
Citi said in a note: "Based on the update, we would expect low-single-digit upgrades to consensus estimates. More importantly, we believe the resilient performance exhibits Moonpig's solid positioning in the target market as well as it capability to flex the cost base to deliver target profitability in a challenging environment.
"In this context, the circa 50% stock price correction over the last 12 months seems overdone."
Citi maintained its 'buy' rating on the shares.